SOLD SOLD SOLD!!!! Thanks for looking
So the bike is now gone, and my biggest bang for the buck mod is now up for sale. This is the RapidBike Race Fuel Tuning Module with firmware and wiring harness for the 1199, made in Italy. This unit is the clear leader for fuel/ignition tuning for the 1199, as proven by many members on here. My proof is in the smoothness of the throttle after installation and by my back-to-back dyno charts below. For those that don't know what the RapidBike Race is capable of, please read here:
http://ducati1299.com/mechanical-tec...rapidbike+race
Basically, it uses readings from your stock narrow-band O2 sensors to accurately, and in real-time, optimize your Air/Fuel Ratio (AFR) for maximum performance. It has a software interface that allows you to do your own adjustments, but the system on full-automatic mode is simply incredible and does not require dyno tuning to work well. Dyno tuning and track days would help you maximize your gains with the system, but are not required to get huge gains. RapidBike Race can also be expanded with a race-grade adjustable quick-shift module, or the full-Monty YouTune module that has adjustable traction control, launch control and more (
YOUTUNE | Dimsport
).
Below is my dyno run posted many times on this forum that shows the gains due solely to this exact RapidBike Race module for sale (with a Termi slip-on exhaust and MWR HE Air Filter the only mods on the bike). The lower number run is with the RapidBike Race module bypassed, with the fuel tuning only coming from the Termignoni Up-Map. The higher number run is with the RapidBike Race module engaged. It shows about a 10-hp gain all through the midrange with a solid 5-hp gain at the very top that holds all the way to the limiter, instead of falling off before the limited with just the Termignoni Up-Map. It is important to note that NO OTHER TUNING MODULE or UP-MAP is necessary with the RapidBike module. If you have any brand of full- or slip-on exhaust system, or even cored OEM exhaust by our very own Phl, this system will automatically optimize the AFR and ignition mapping to maximize the performance of your individual bike with your particular mods at your altitude and environmental conditions. Pretty damn cool, IMHO.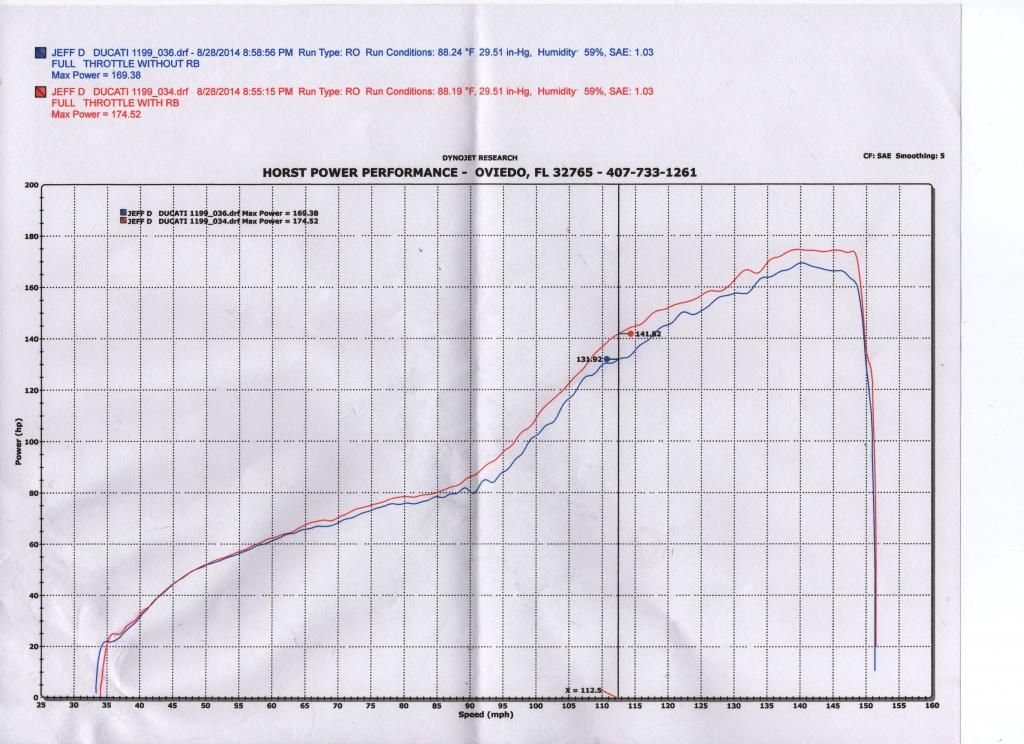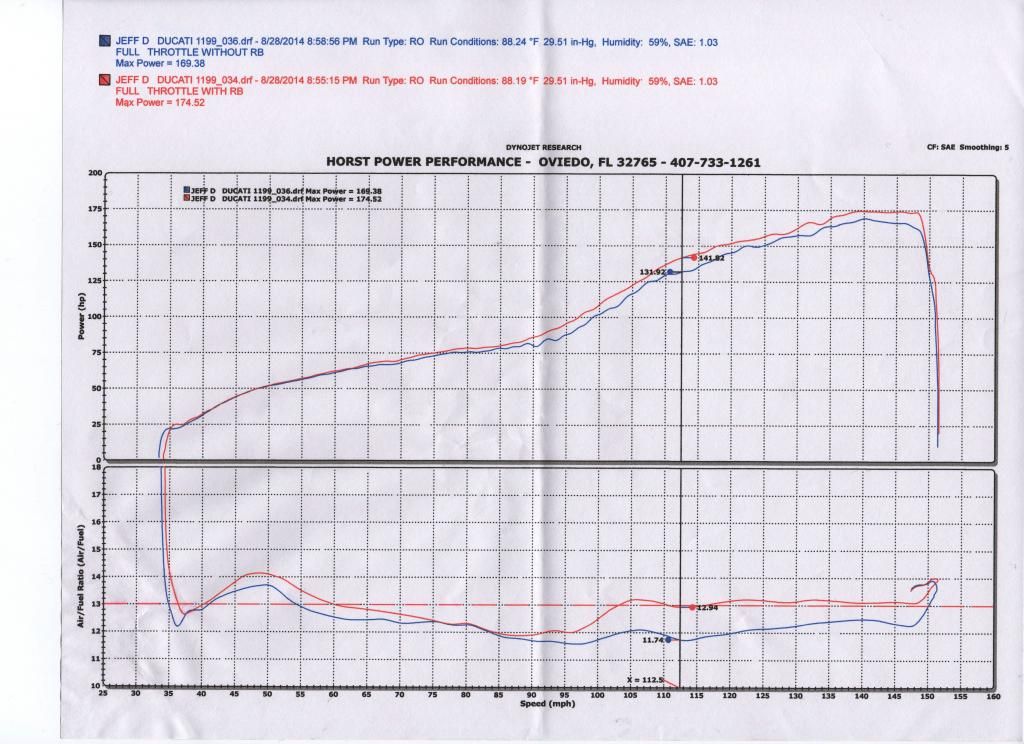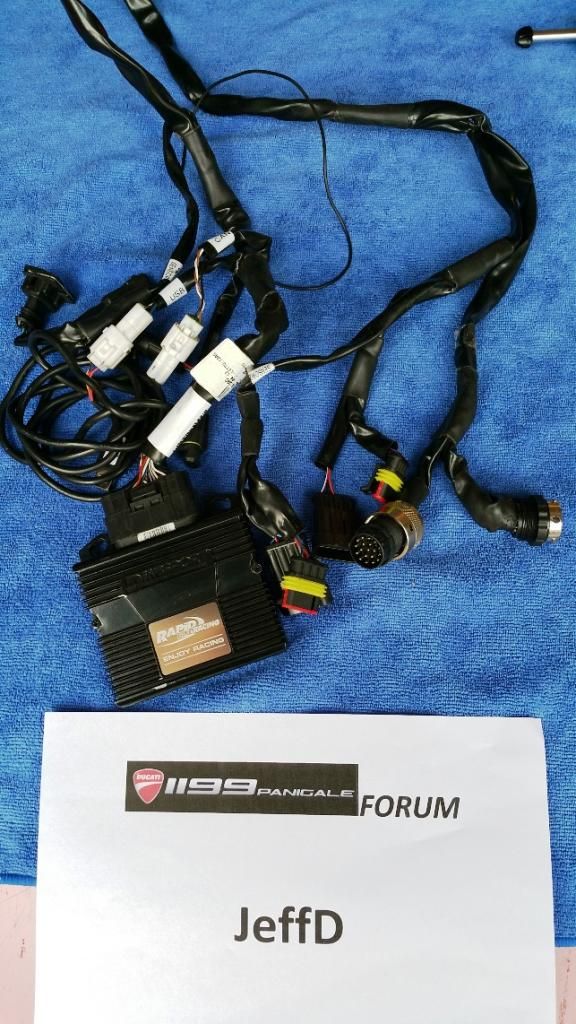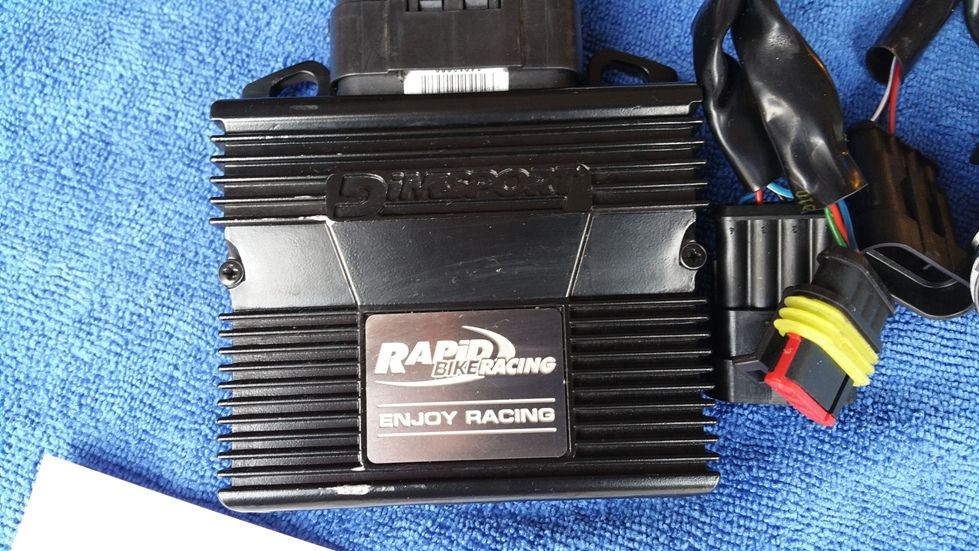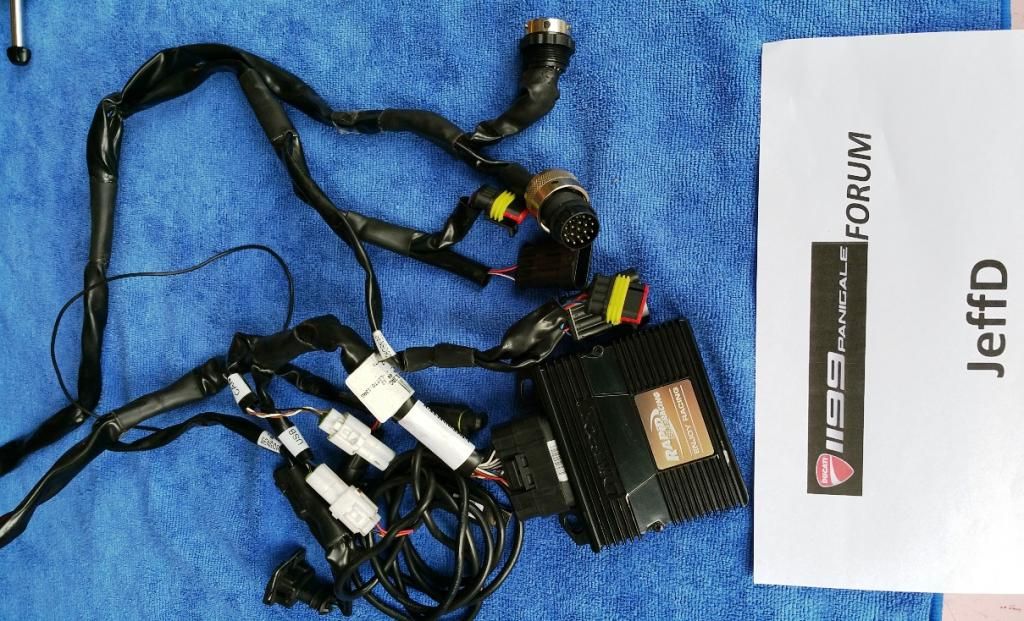 This RapidBike Race Module and 1199 Panigale Harness was installed, serviced/tweaked, and removed by Yaman Turan of The Cycle Pro - US Importers of the RapidBike tuning systems. He has very graciously agreed to
include a one-year warranty to the purchaser of this exact RapidBike unit
. He is on the forum and can be reached here:
http://ducati1299.com/users/yturan/
or at his Cycle Pro shop -
Motorcycle Shop - Parts and Service | Cycle Pro - RapidBike U.S.A.
These sell for $845 new. Mine is $690 shipped (buyer pays PayPal fees) in the contiguous 48 US States. PM me for a shipping quote if you live elsewhere. Thank you!