Guys, I'm selling some stock part left from rebuild project, some leftover performance parts and almost all street Carbon due to changing the concept to track.
Parts are new unless stated otherwise.
Shipping costs are not included.
Payment by PayPal as gift.
Thanks for looking.
1. OZ PIEGA Checa replica wheels. Front wheel is 1098 size and requires brake rotor spacers and axle spacers kit which are not included. SOLD
2. RS replica gas cap to fit stock 1199 tank, made by race-pro.nl $255
3. Stšubli SPH-03 dry break quick disconnect with JE seals for brake fluid. Note: these are AN4 size, but AN4/AN3 JIC adapters are included. Three available. $115 per connector including two adapters. SOLD
4. 1199 three button (UP/DOWN/ENTER) racing switch. $170
5. 2015 Panigale OEM UP/DOWN switch. 65140201B $180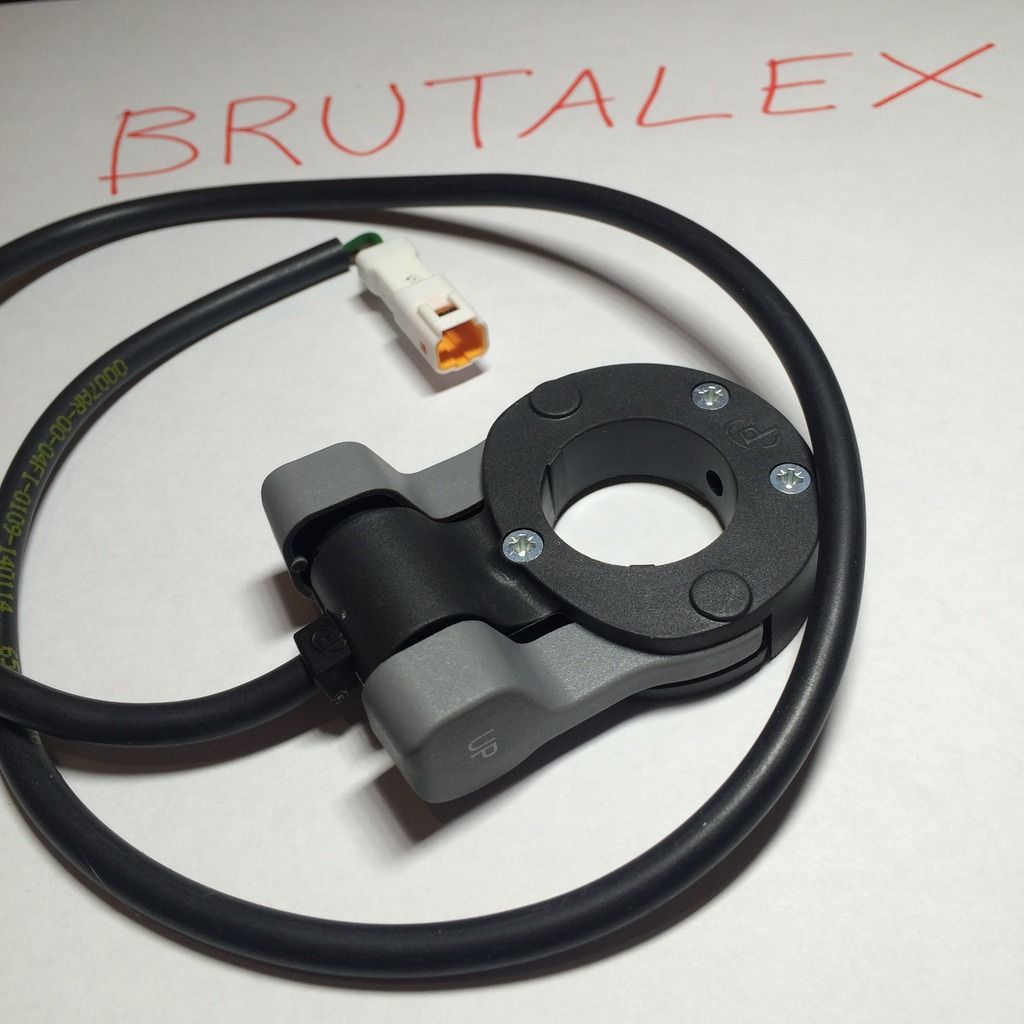 6. Full fairings set from my white 1199s. Including wide front fairing aero kit. Perfect condition. Seat cover is without pad. One season and 5000km on the street. Cleaned, packaged and stored. $1000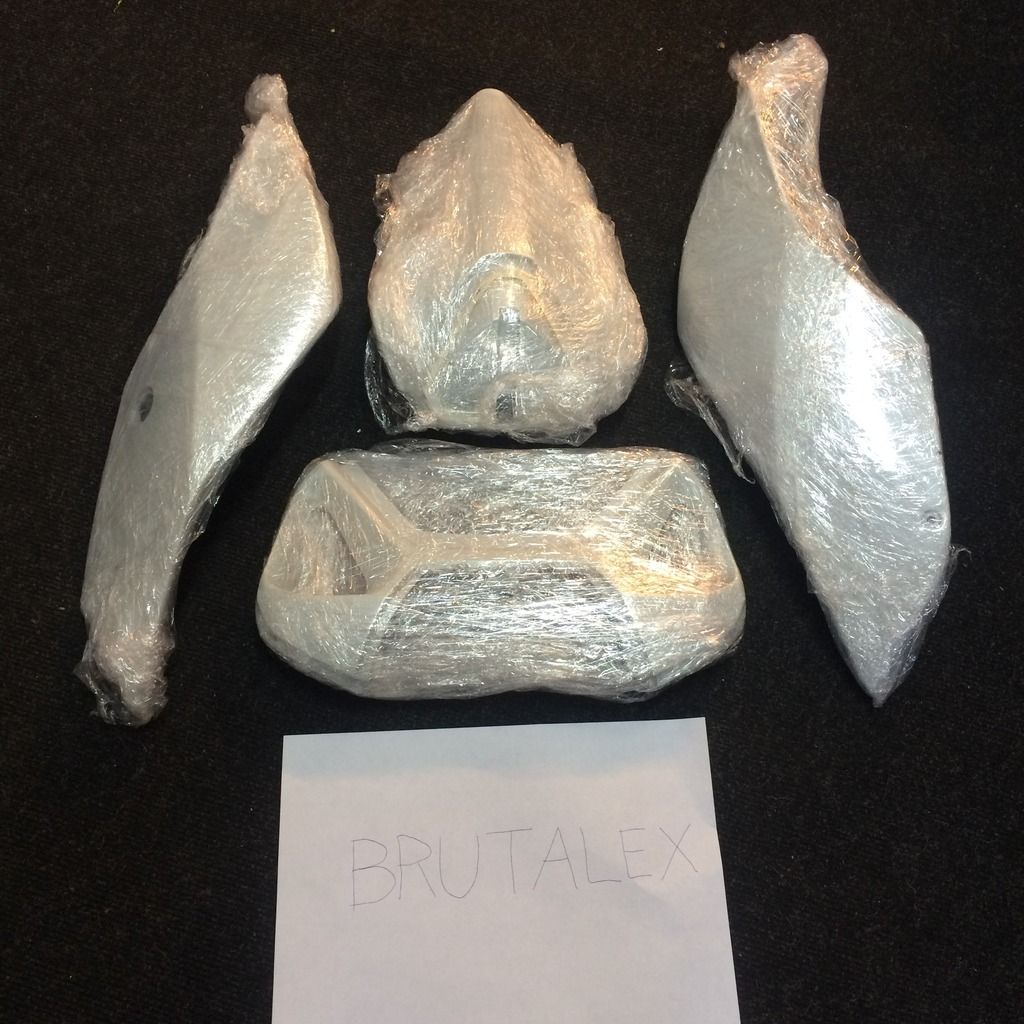 7. 1199s aluminium subframe. Used for the same period of time. $250
CDT-R/FULLSIX Carbon.
Gloss finish
8. Headlight fairing MD-9912-C51. $450
9. Headlight fairing bottom cover MD-9912-C55 $140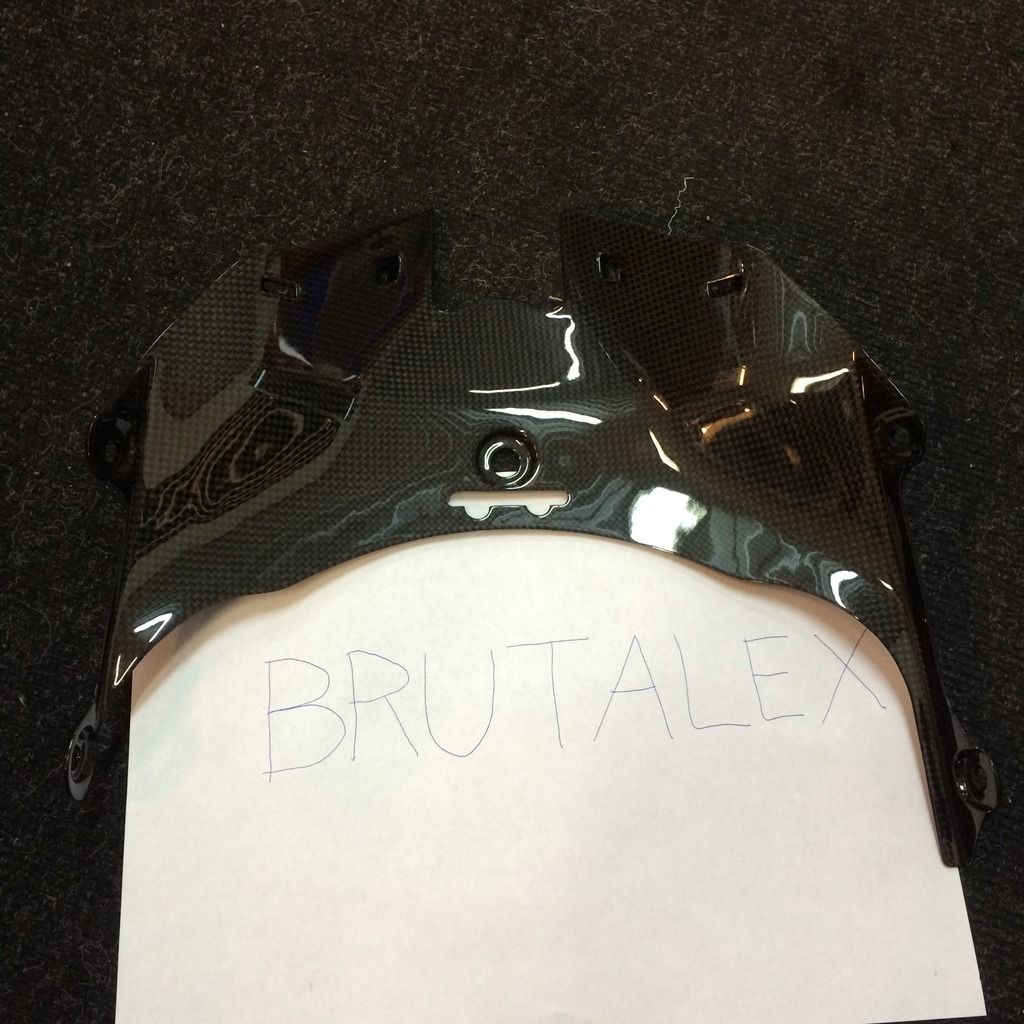 10. Fairing side panel left. $545
MD-9912-C34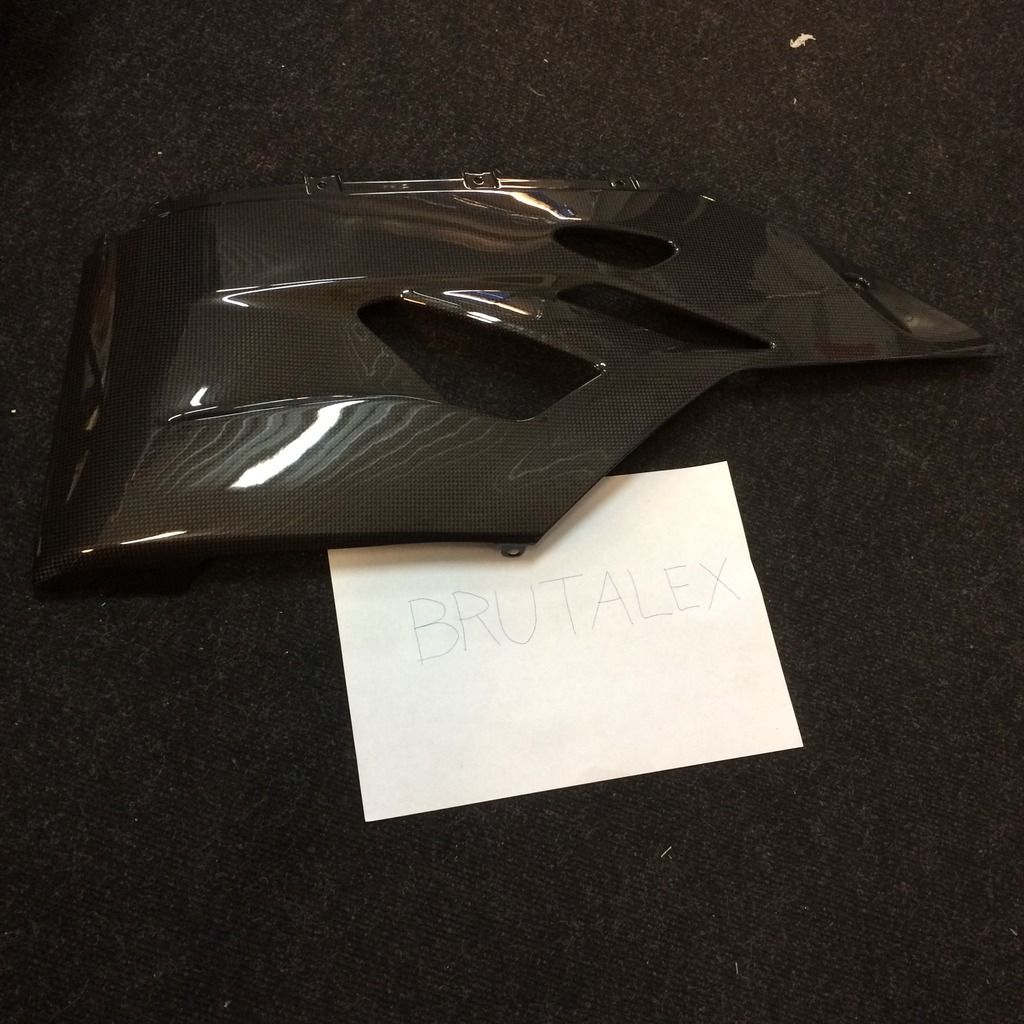 MD-9912-C36
11. Fairing side panel right. $545
MD-9912-C35
MD-9912-C37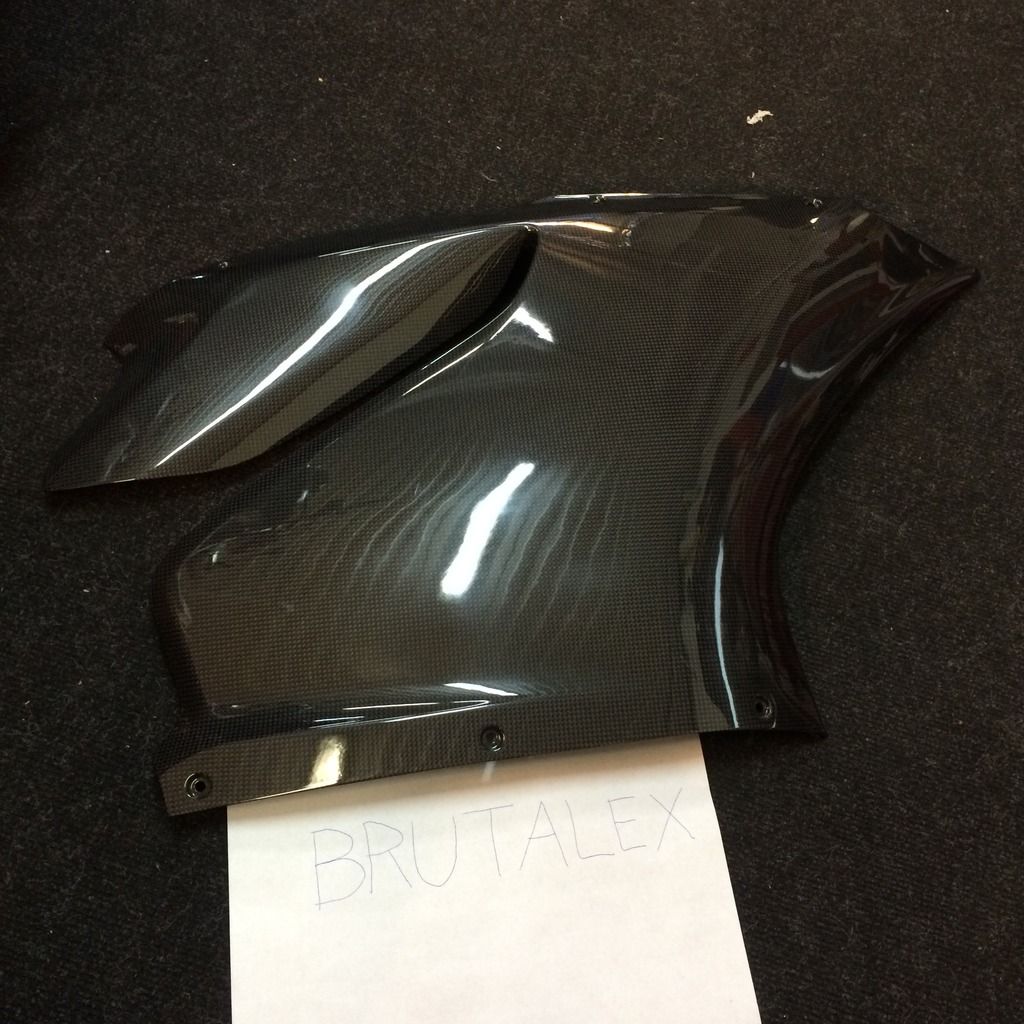 12. Tail unit $425
MD-9912-C57
MD-9912-C58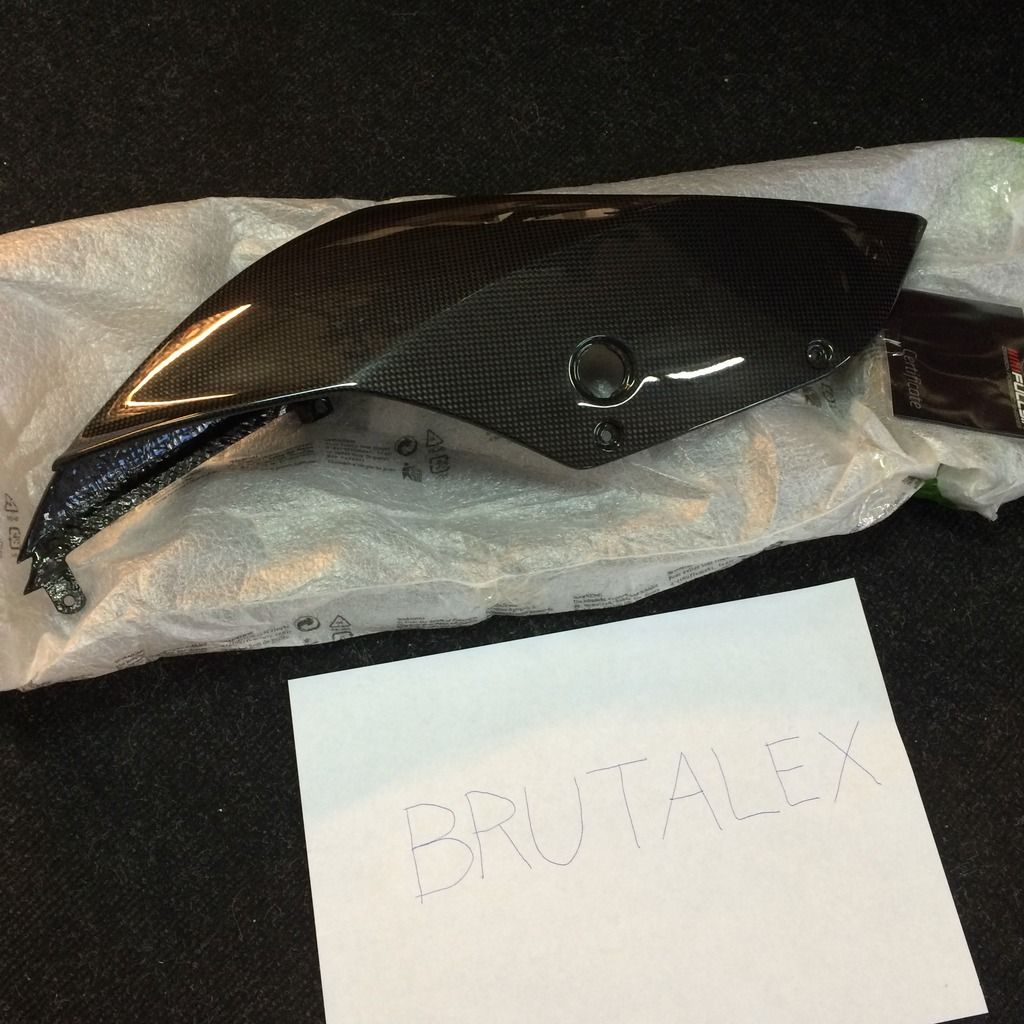 MD-9912-C46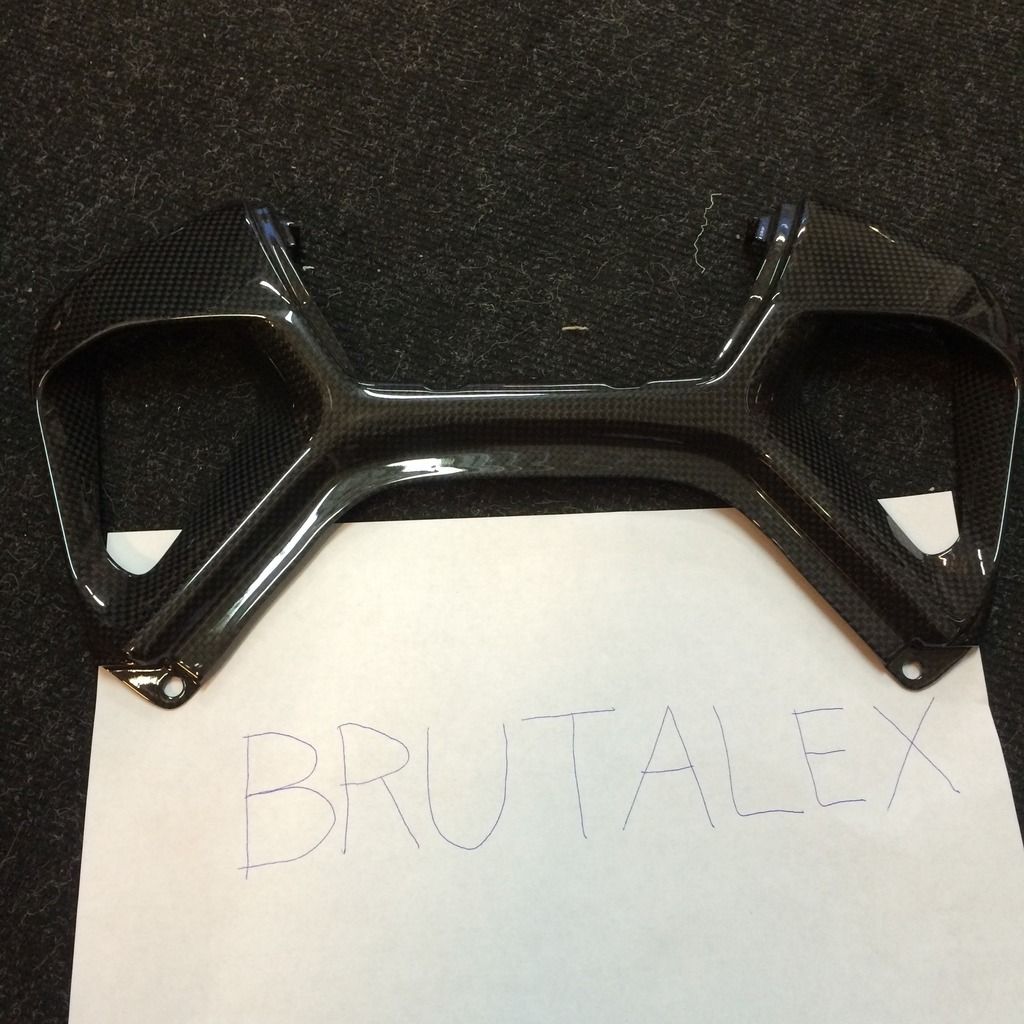 MD-9912-C67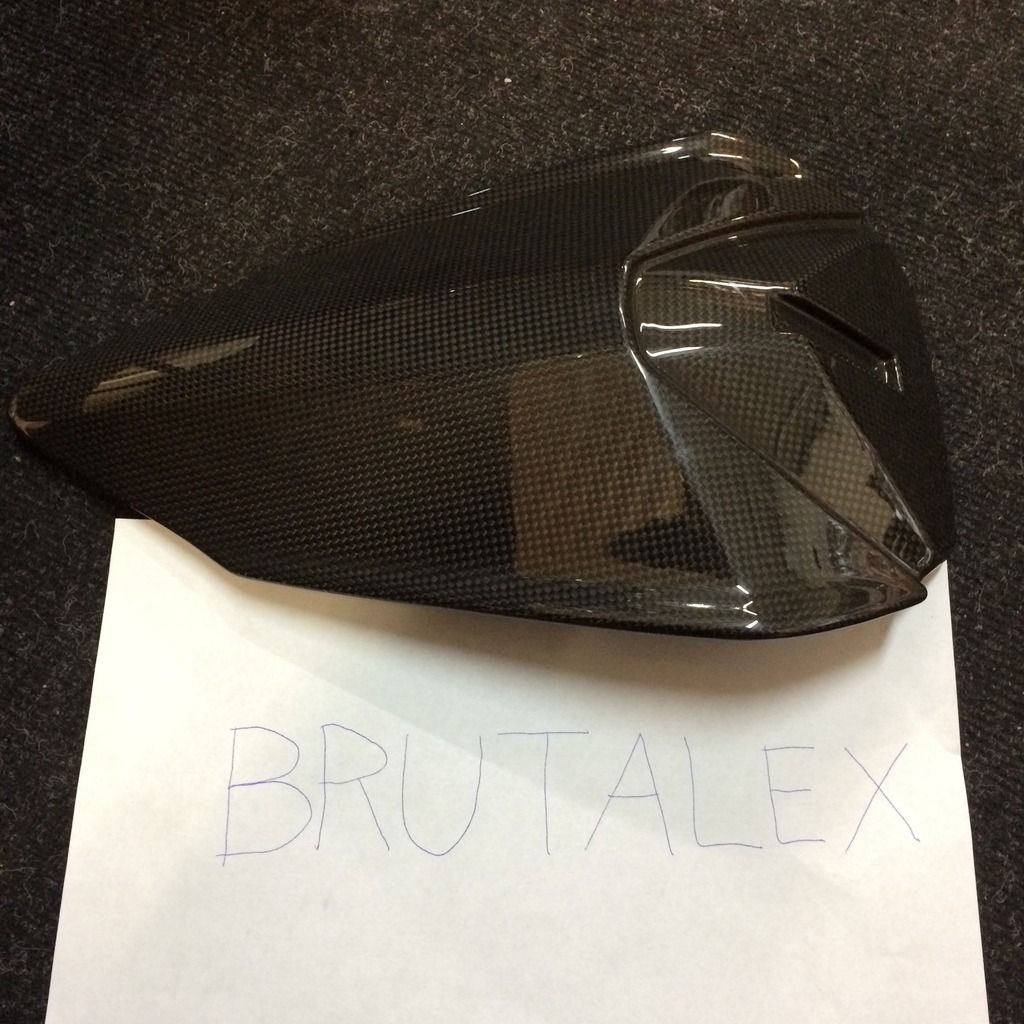 Parts I clear coated matte to be the exact match to Ducati Performance carbon:
18. Instrument cover with GPS holder. MD-9912-C91G SOLD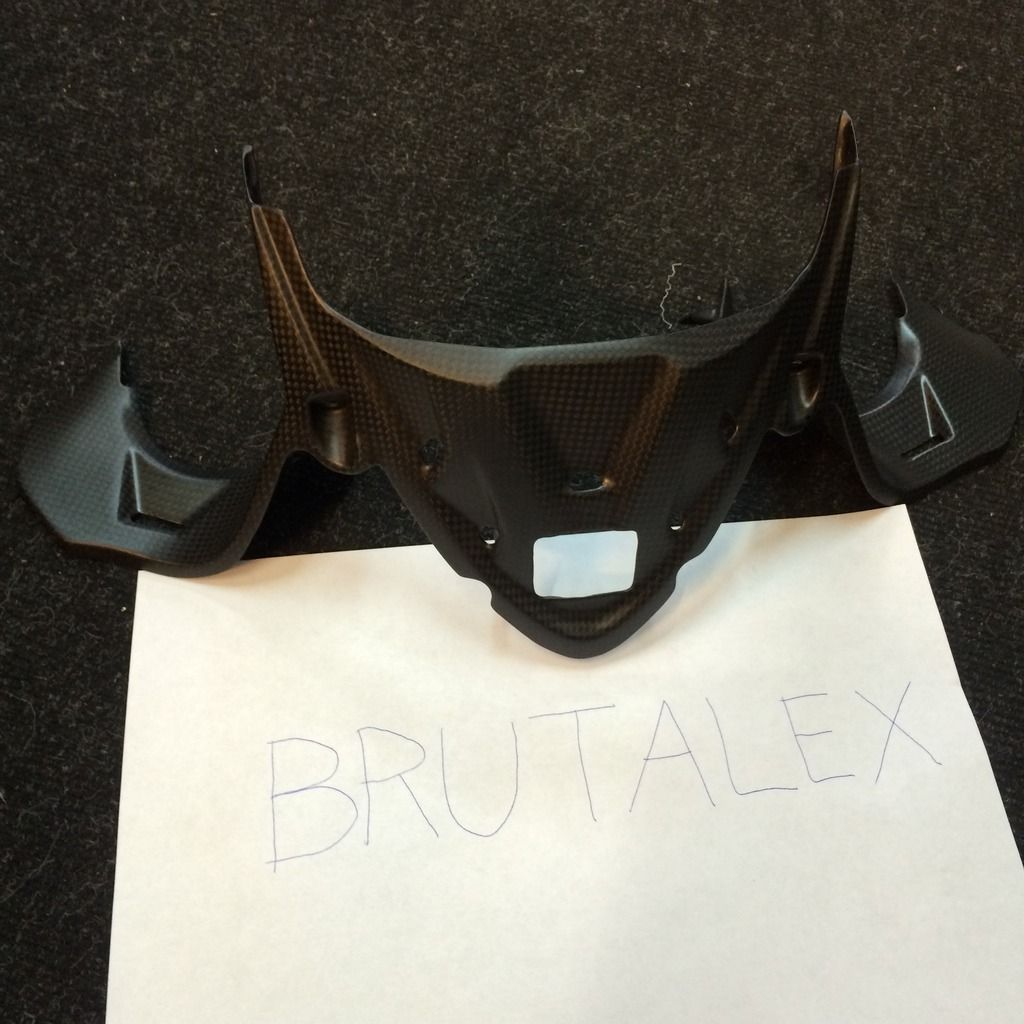 19. Electronics holder set. MD-9912-C81 SOLD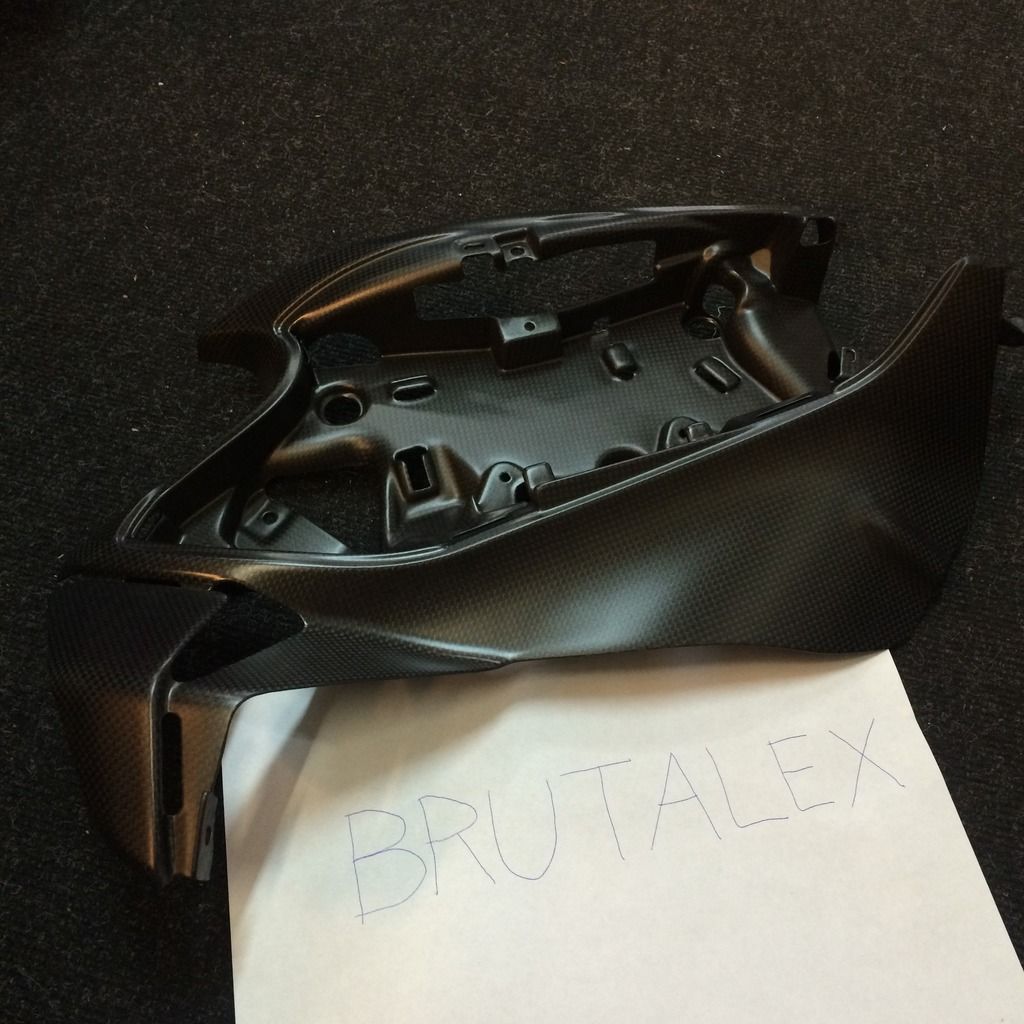 20. Battery holder. MD-9912-C73 $75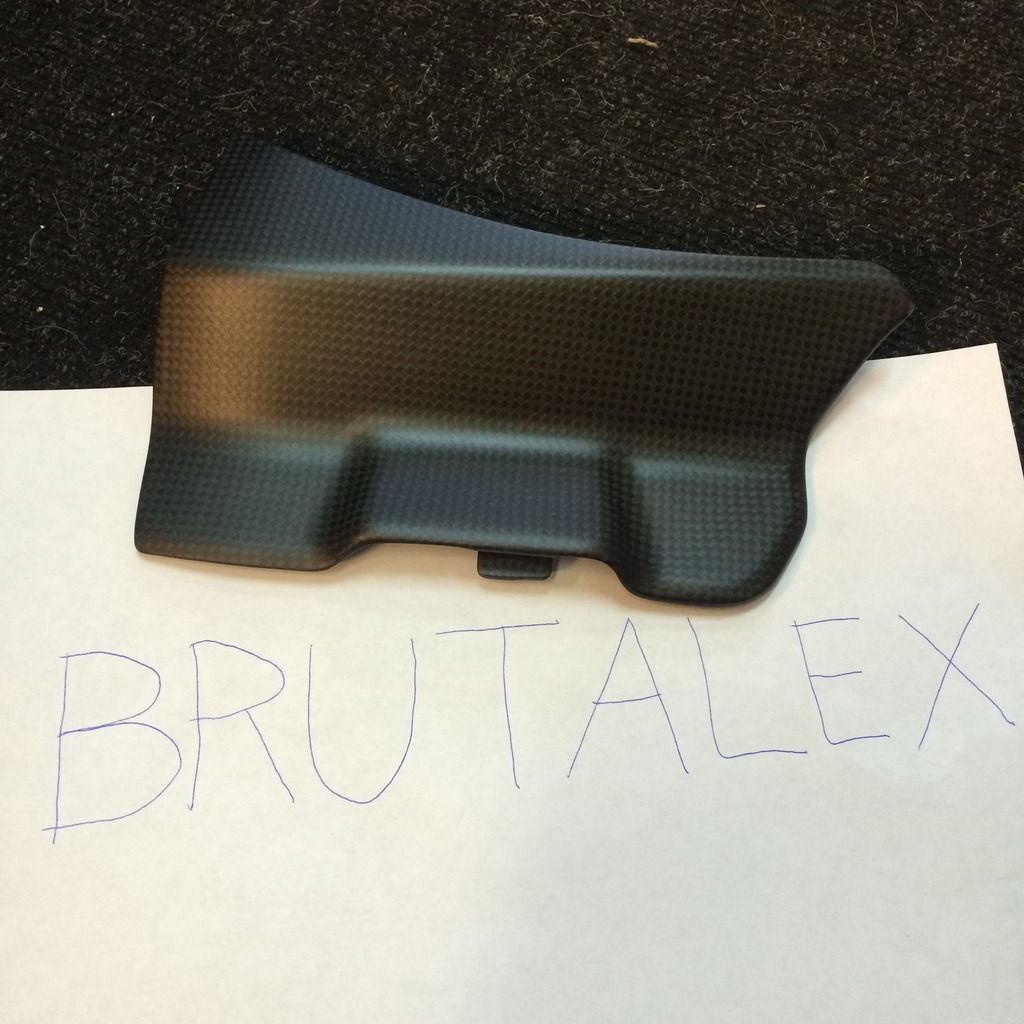 21. Cover ABS. MD-9912-C73A $ 85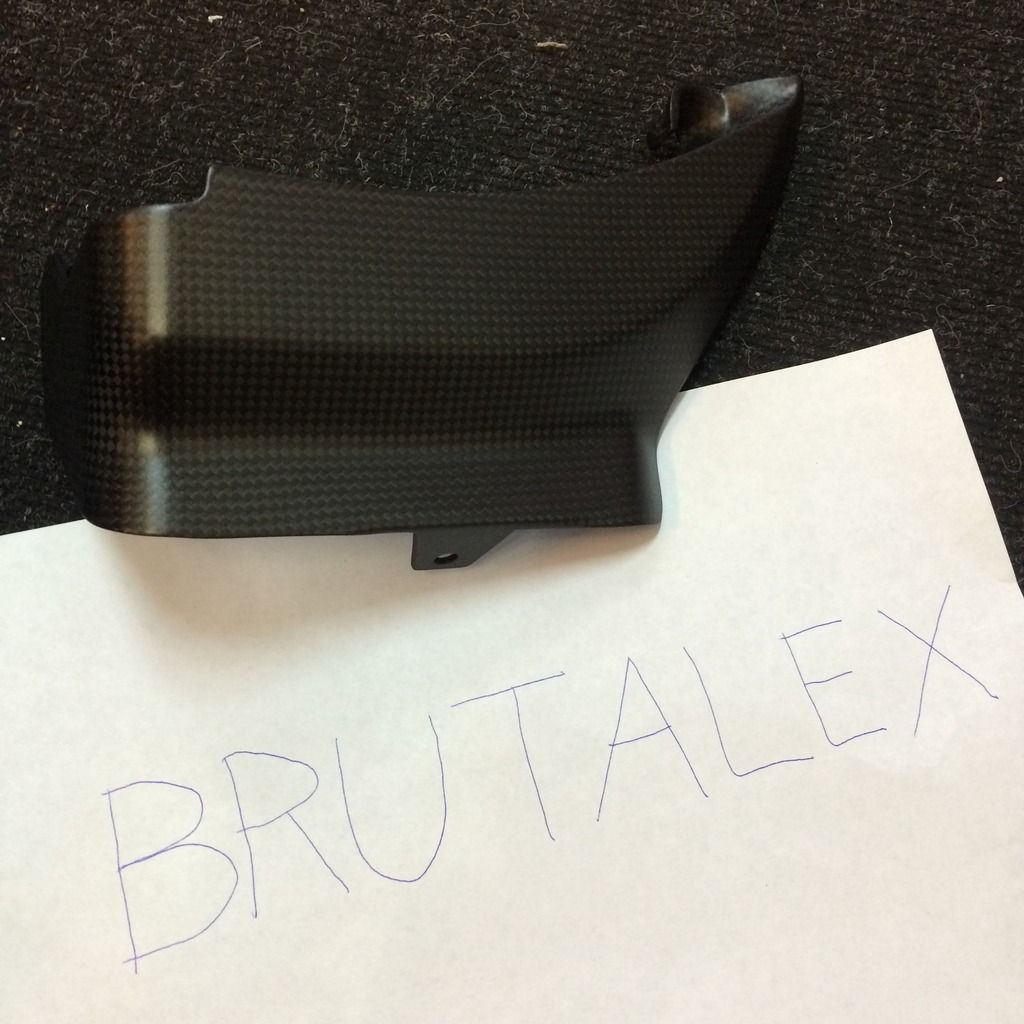 22. Tail air intake set. MD-9912-C45 SOLD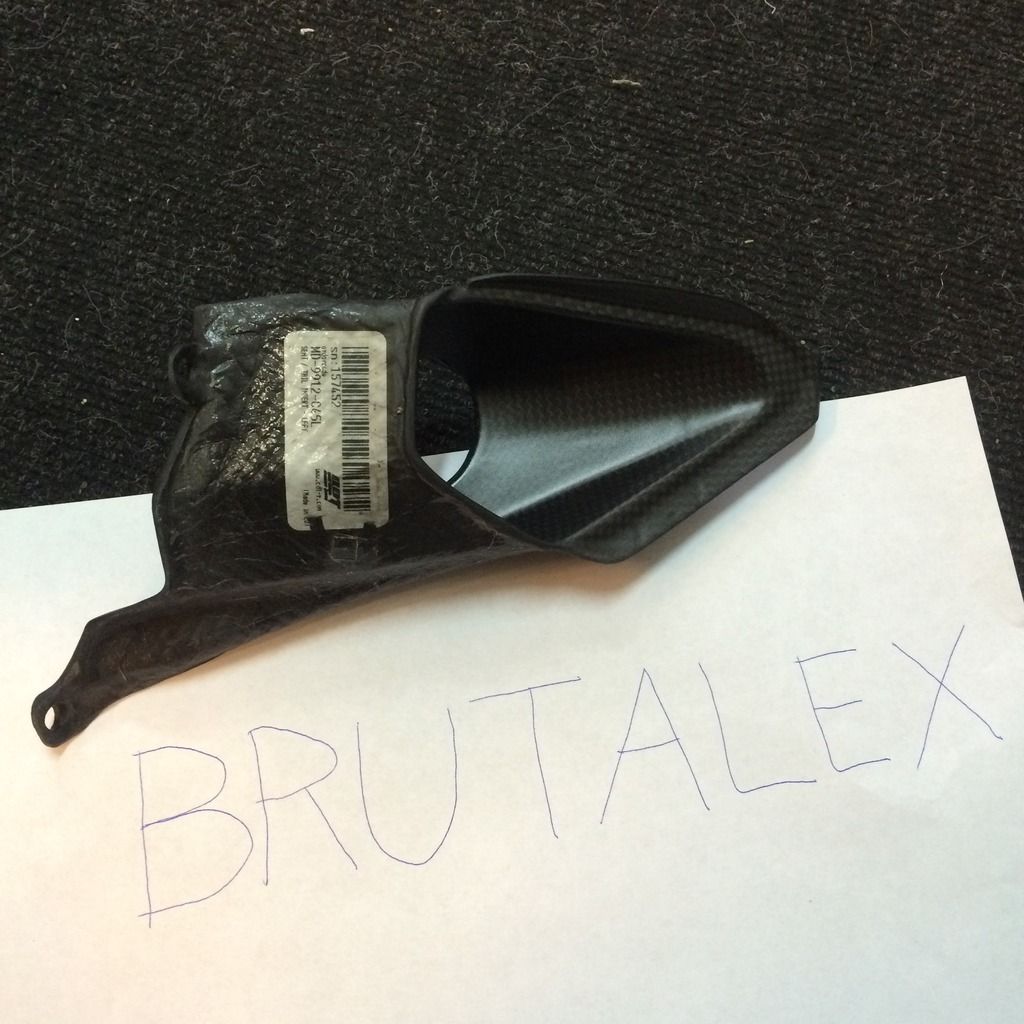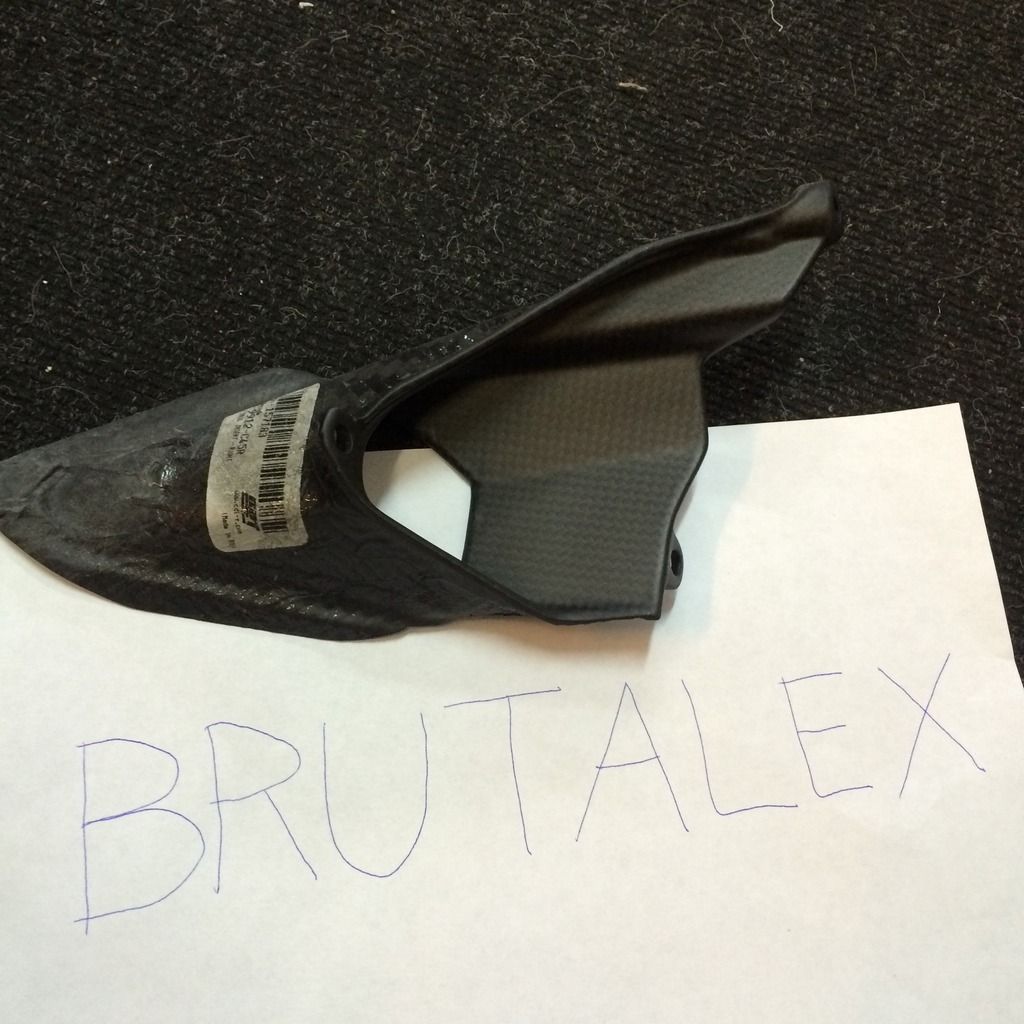 23. Rear brake reservoir mount MD-9912-C28 $115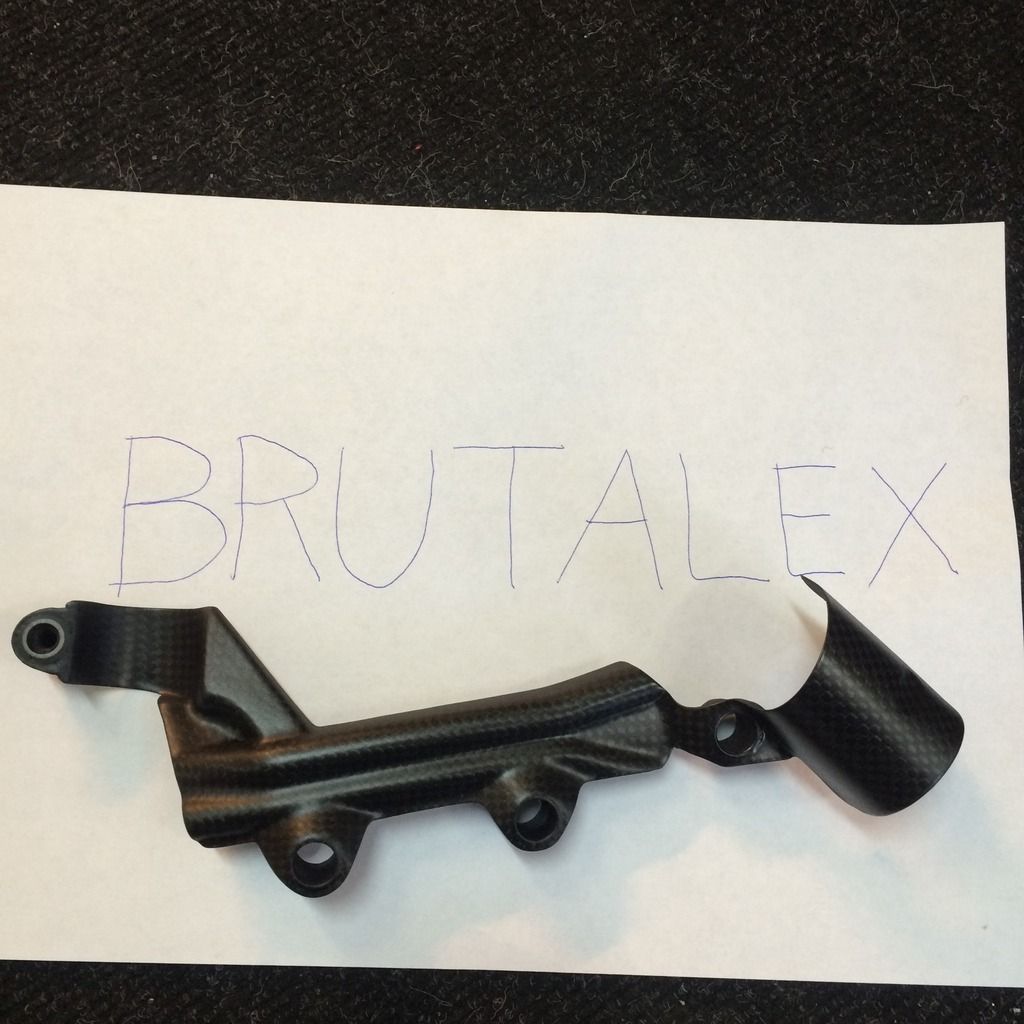 No name carbon.
25. Tail bottom cover without license plate mount cutout. $120