I picked these up in the classified section from "DUCKYMAR". They were brand new and the transaction went great. Excellent dialog and quick shipping with updates along the way. Great person to do business with!
That said, I started the install and adjustments last night as I was excited to try them out. I have a few suspension adjustments to make then I will give a small review on the product.
I did have an interference issue with the Carbon Heal Guard against the Termignoni Heat Shield. I added pictures below to show what had to be trimmed and then an overall shot to show completetion.
Drove it last night and had to make a few small adjustments. I will dial them in over the next couple rides to get everything exactly where I want them.
Very easy install, good instructions and real nice quality!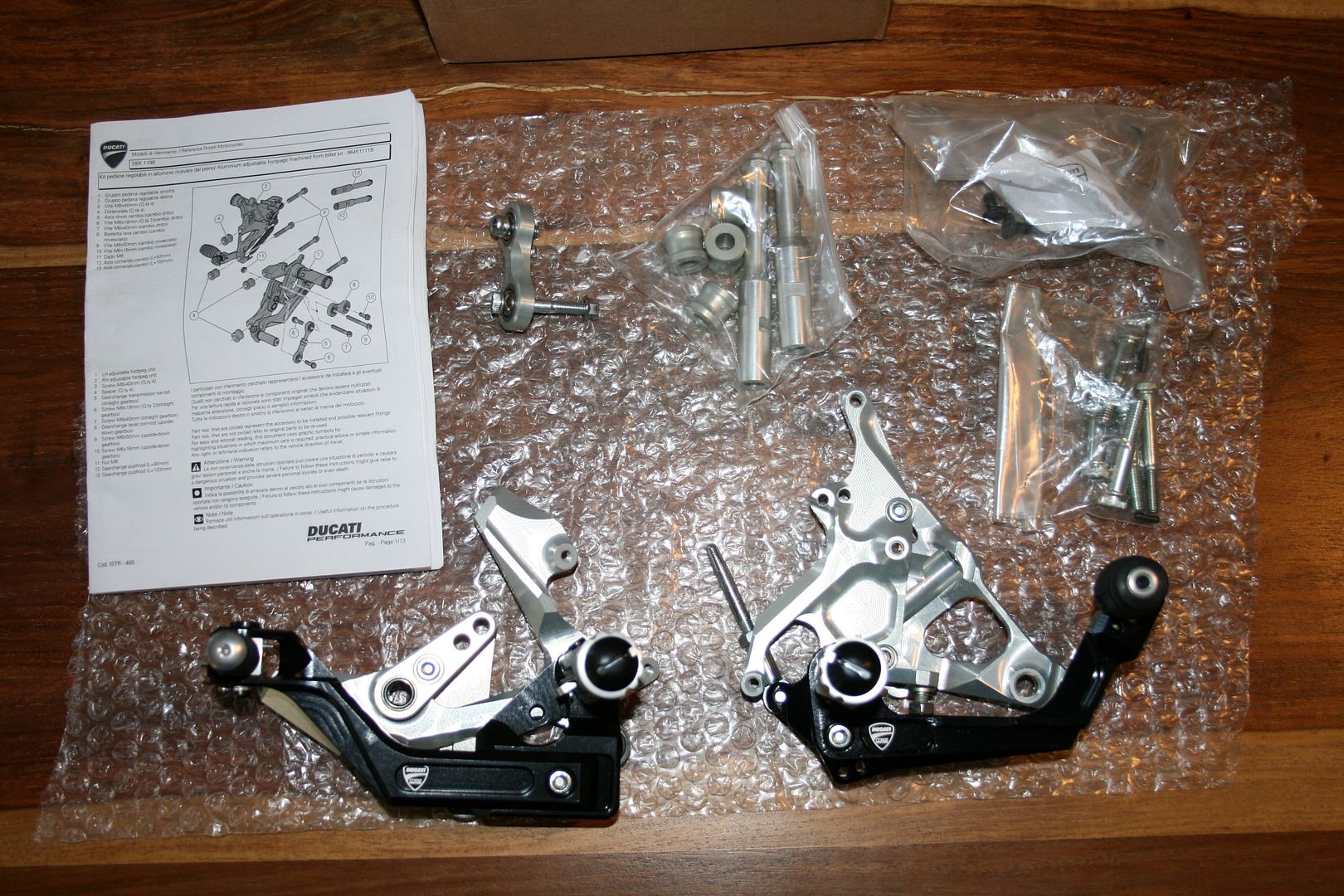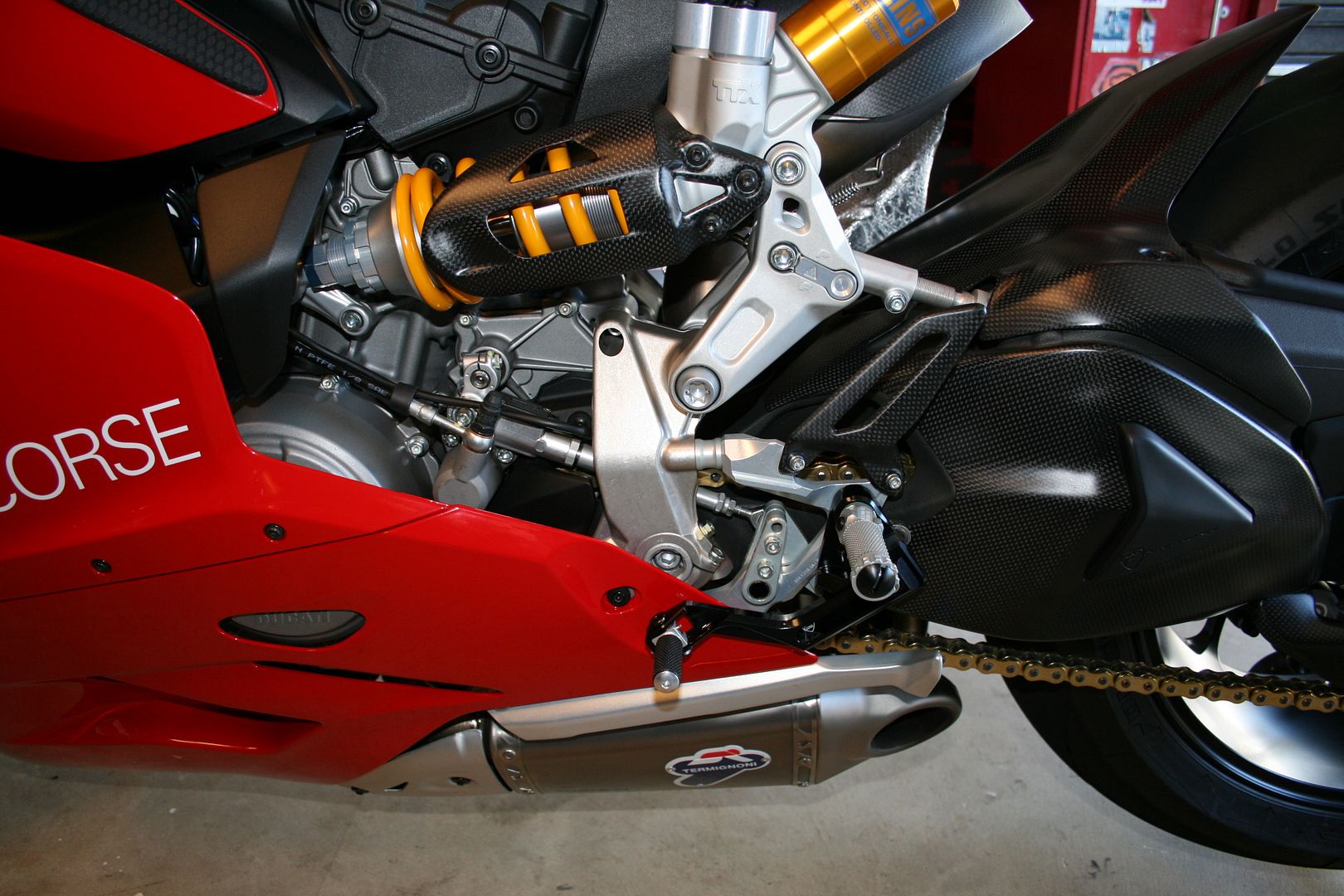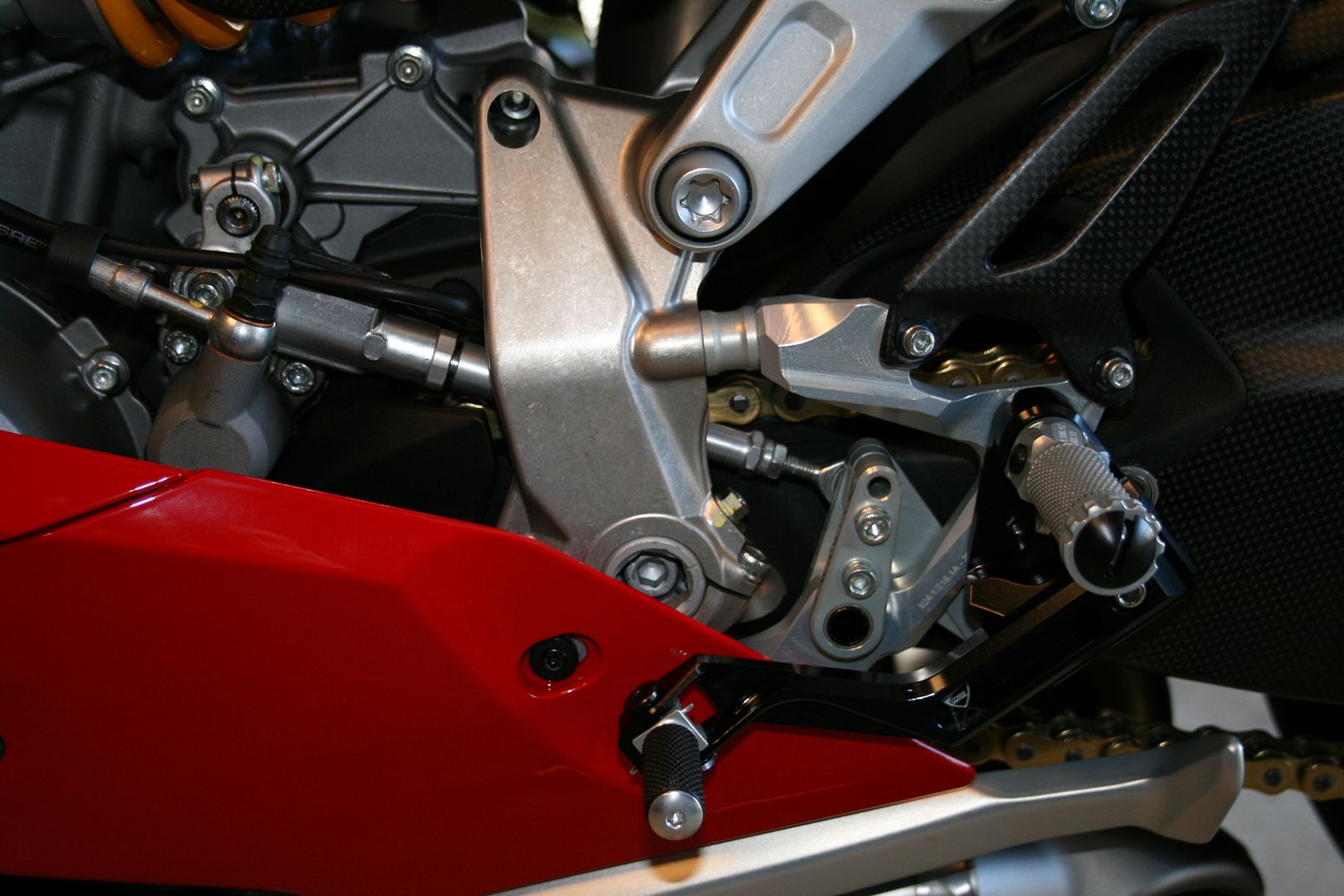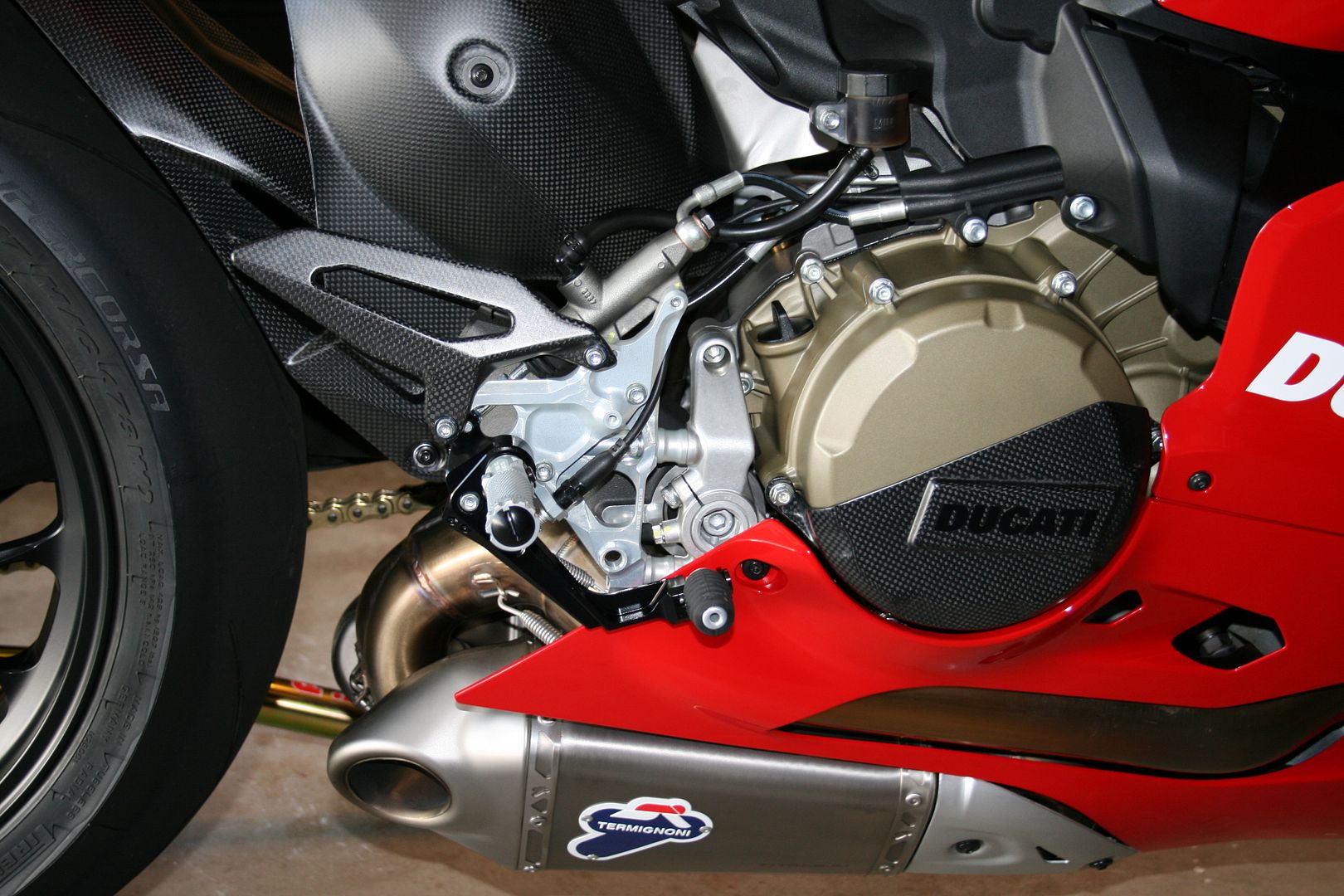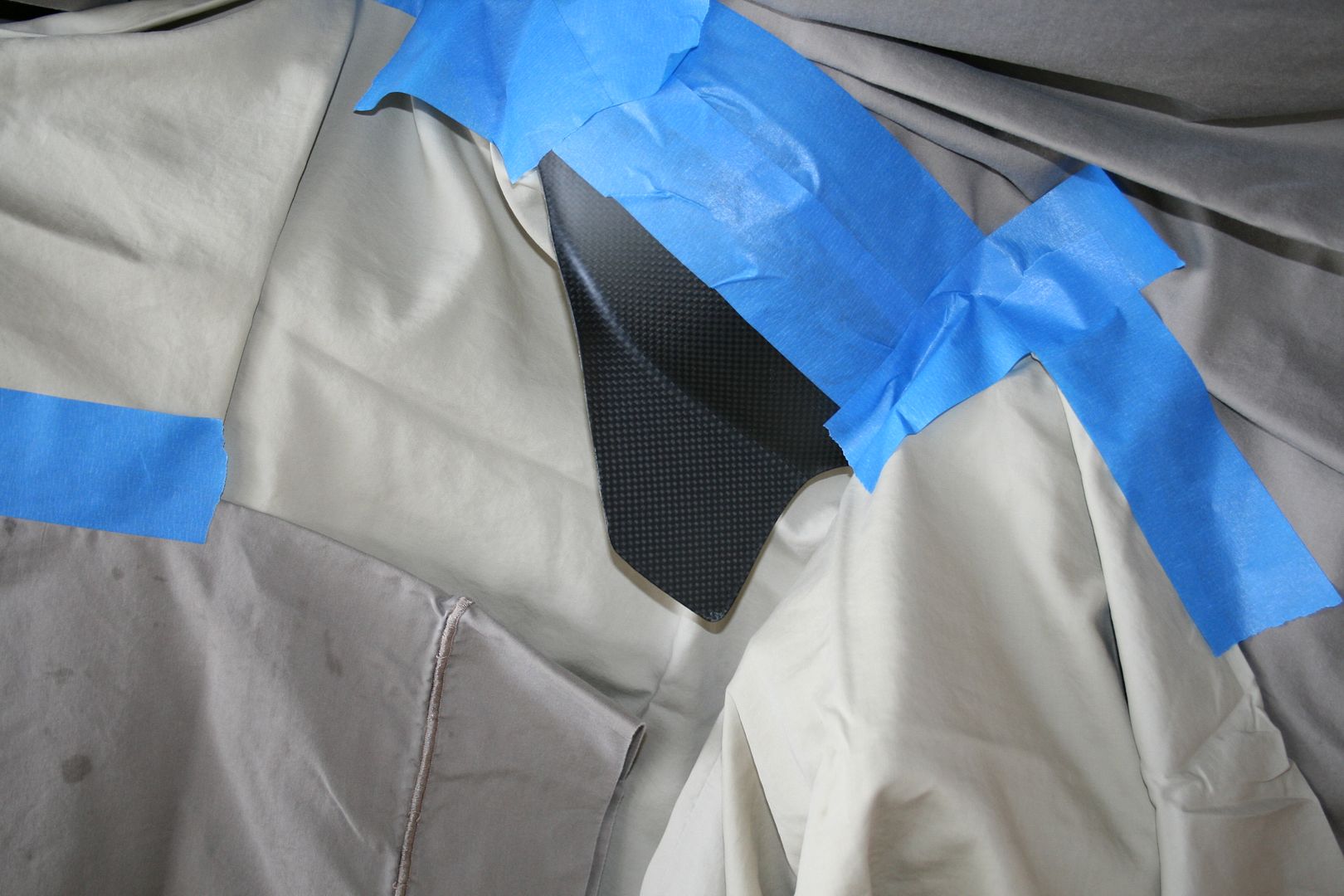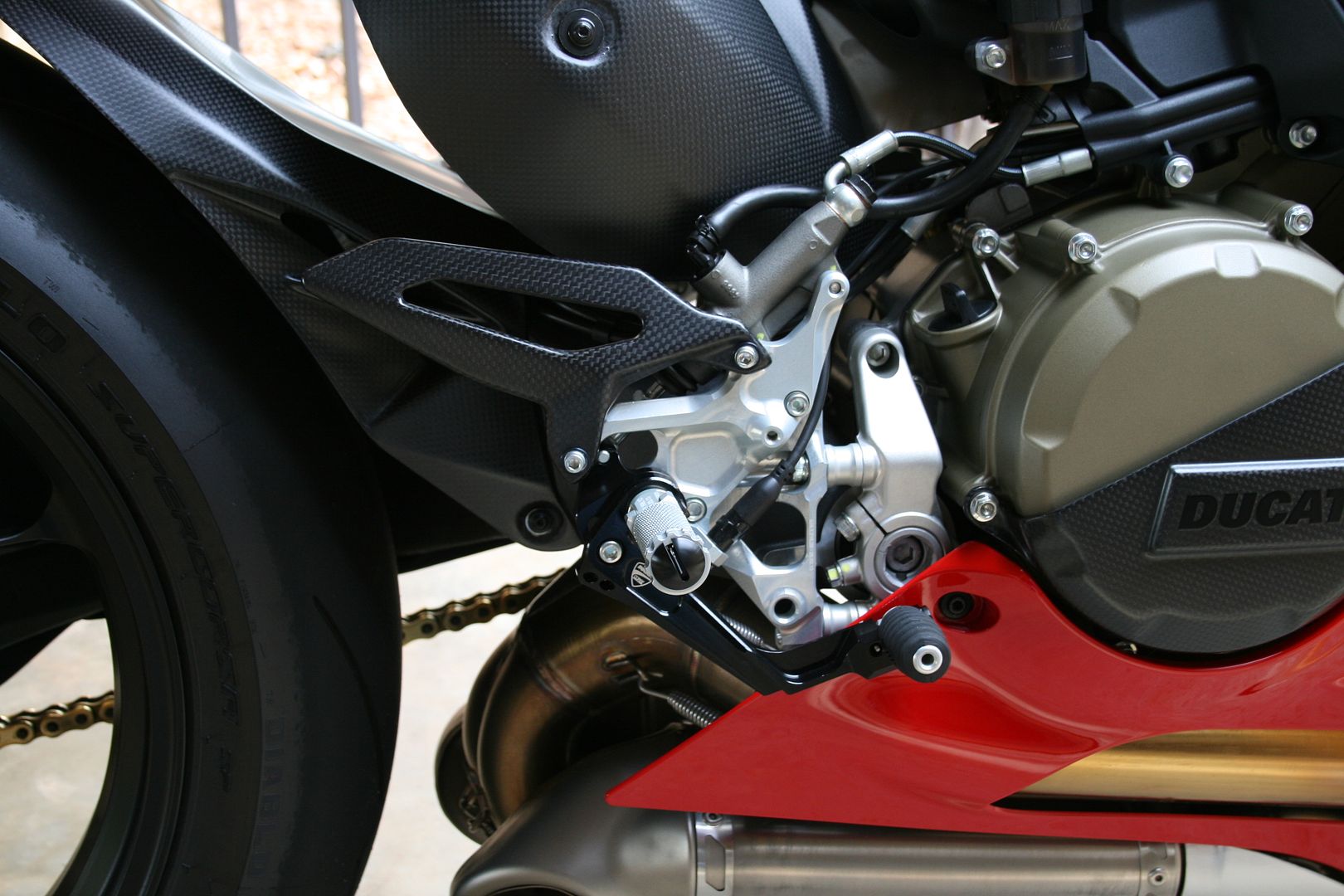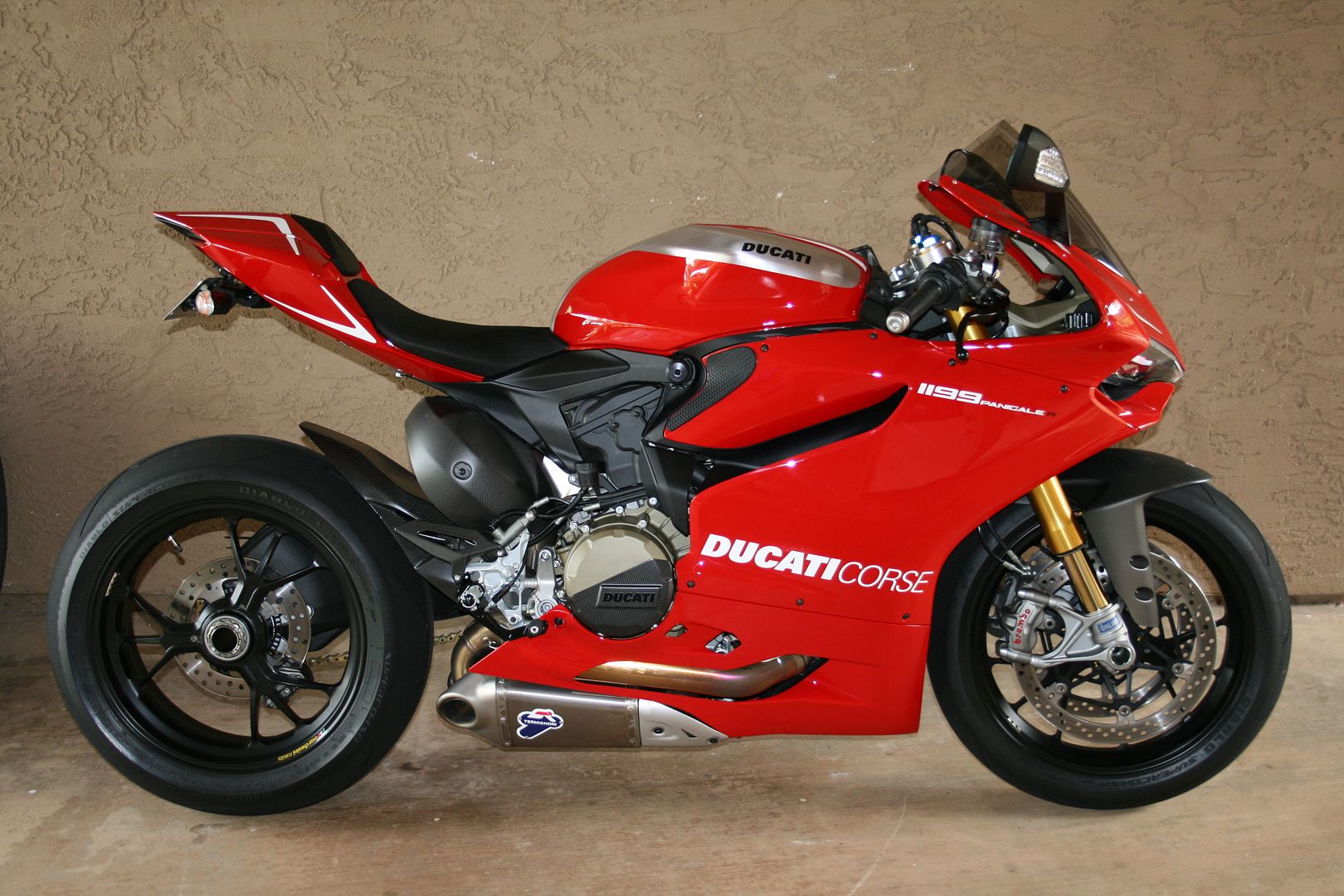 I also added the Ducati Clear Tank Protector. Not sure I will keep it on yet. I was hoping to get better coverage of the exposed aluminum.