Well it took a while. Shipping to Canada was longer than expected, shipping to me was 2 days after that. I spent yesterday (Friday) taking the rubber off my stock rims and once the Marchesini's arrived I put the new rubber on myself because I have trust issues then I took them down to the only place in town able to balance the rear wheel (because of the size of the hole for the axle/hub) and they balanced them after hours. Front took zero weight and the rear took 1/2oz. I also have some numbers for you gents/gals.
Stock Wheels: Front = 4.225 kg / 9.295 lb, Rear = 5.548 kg / 12.206 lb
M10RS Corse: Front = 2.892 kg / 6.362 lb, Rear = 3.151 kg / 6.932 lb
Stocks = 9.773 kg / 21.501 lb, M10RS Corse = 6.043 kg / 13.294 lb
M10RS are = 3.730 kg / 8.207 lb lighter than stock wheels. The front wheels were weighed with bearings and bearing spacer only.
Marchesini provides front wheel spacers that are necessary because their wheel hub is narrower than the factory wheel. The spacer weights are 33g for the left side and 20g for the right side. The factory spacers are 71g left side and 39g right side. This is negated by the billet spacers required for the brake disks on the Panigale, there are two at 74g each side.
Now for some crude pictures, I will get more when the bike is clean and out in the sunlight. Drumroll.....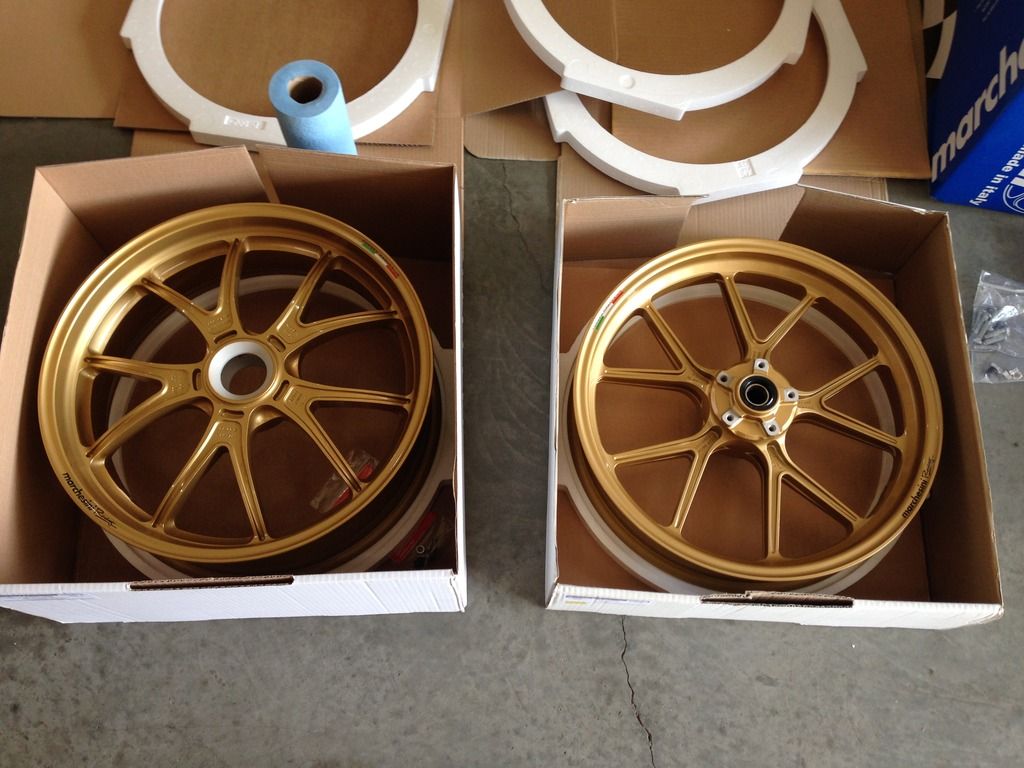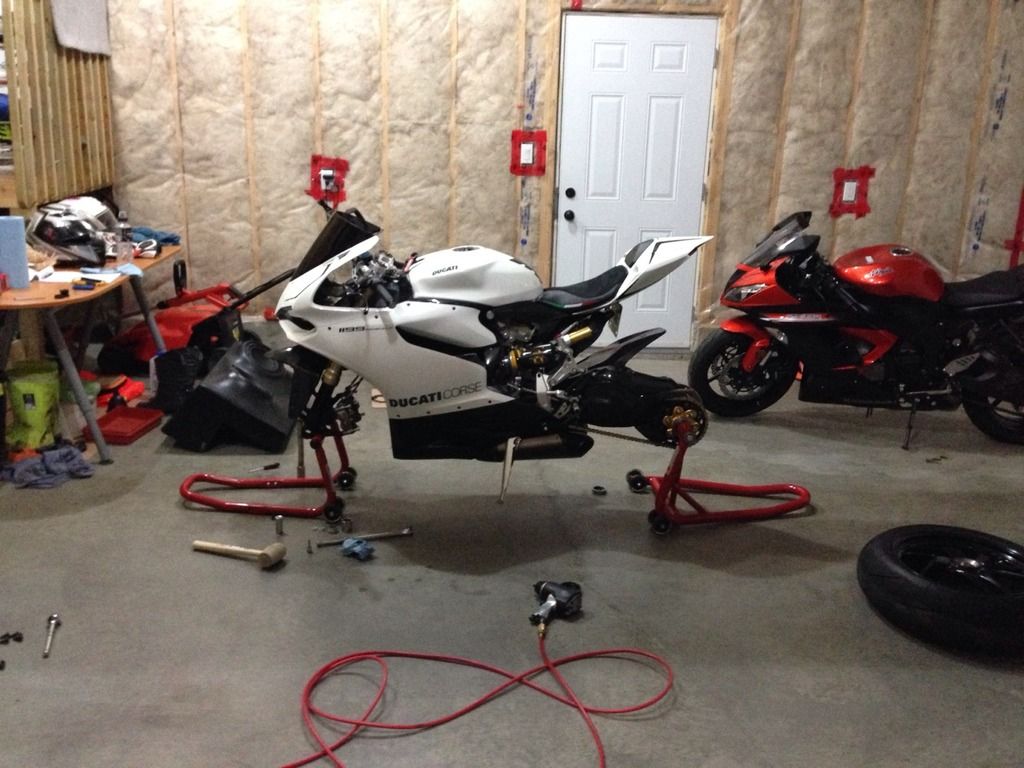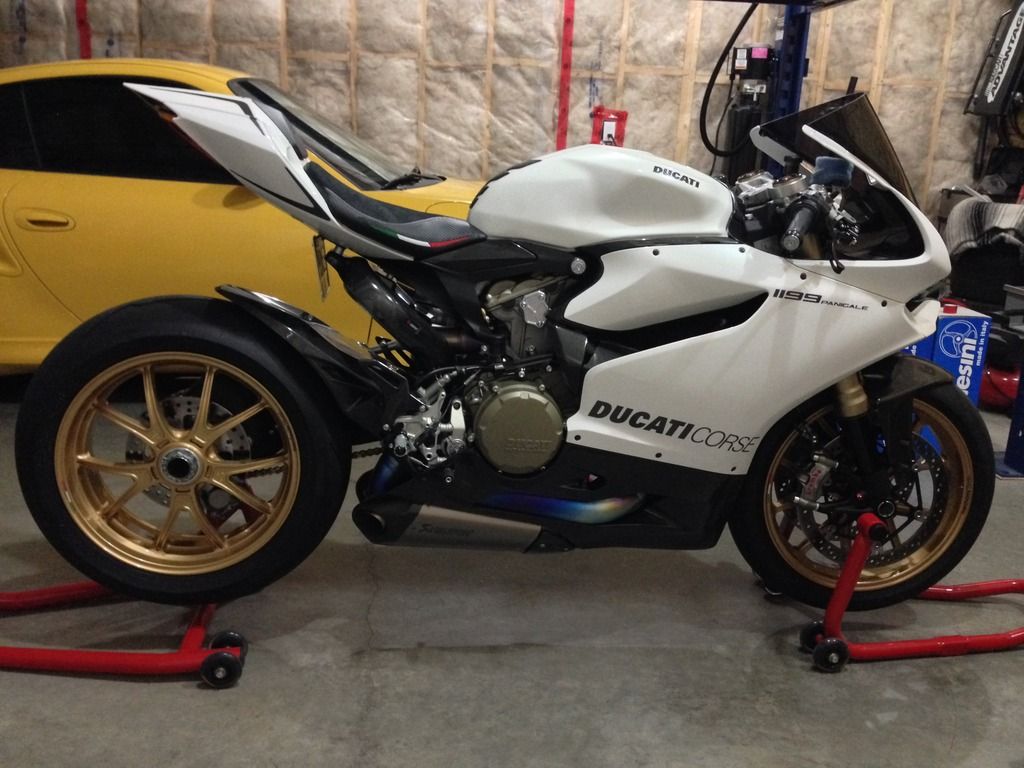 Not too bad for $4900 CDN......