I was reluctant to call this a "build", but with the number of one-off parts and the time that has been put into it, I think it qualifies as one. This took a little over a year. I think I'm calling it done at this point.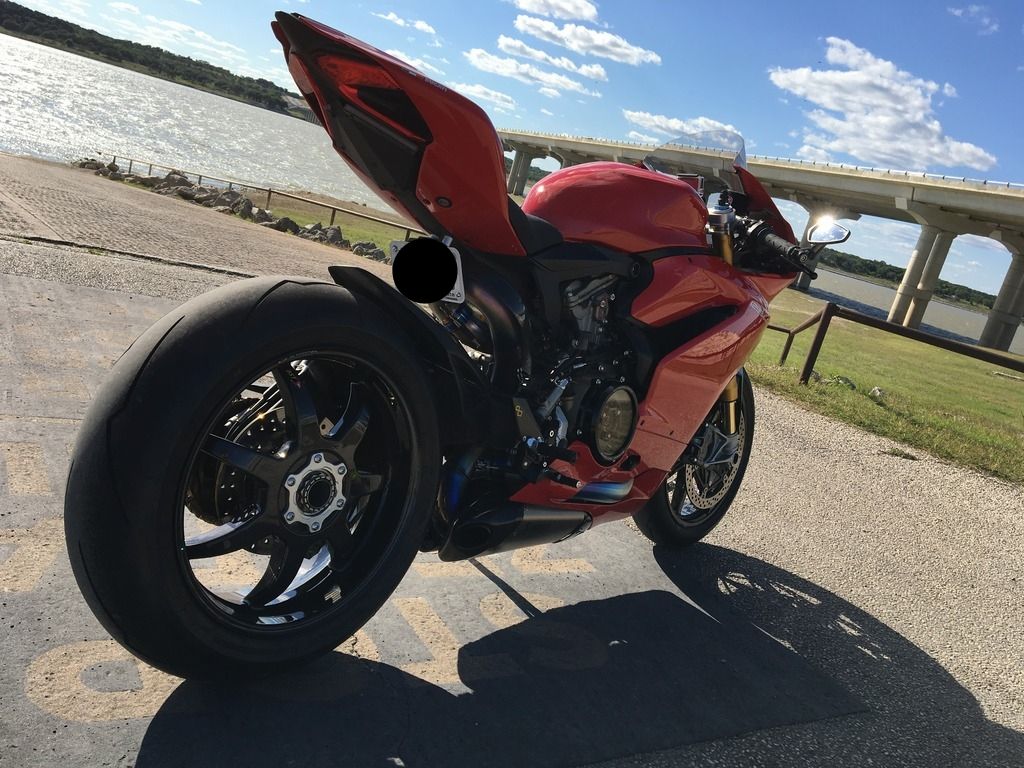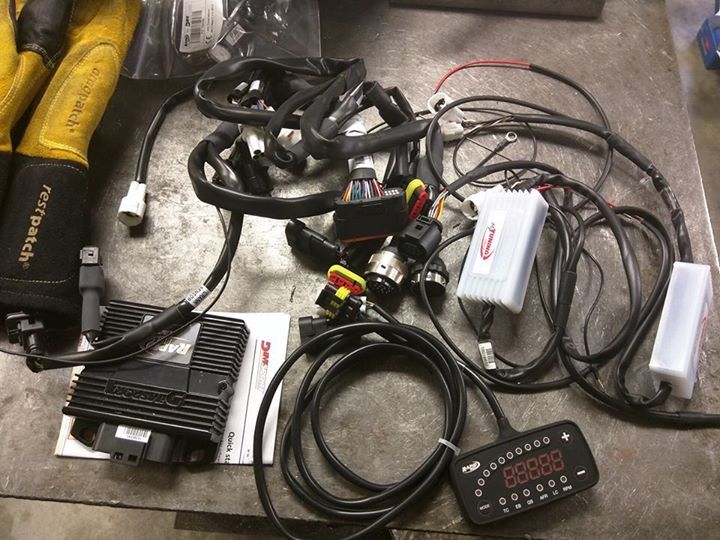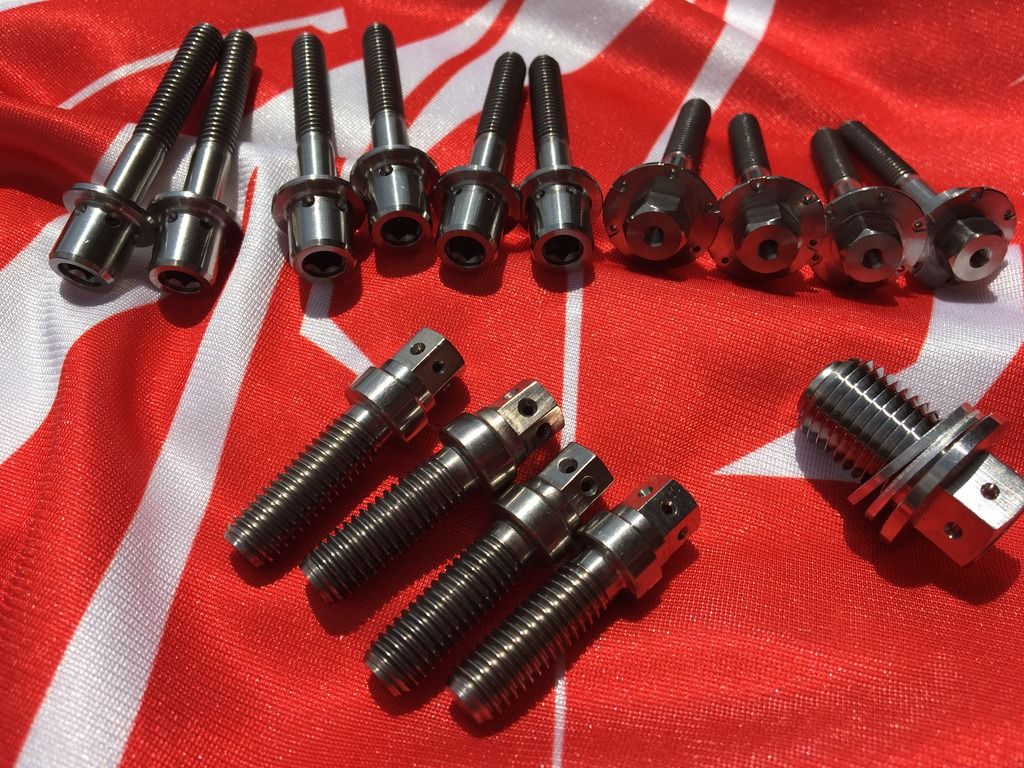 I'm probably missing a few things but here's a mod list:
- RapidBike Race module
- RapidBike MyTuning Modules
- RapidBike YouTune
- Wide band o2 sensors (from RapidBike)
- Rexxer flash
- Full DP Akrapovic exhaust
- BlackStone Tek CF Wheels w/ ceramic bearings
- 520 light weight quick change kit (41t sprocket at the moment)
- Ducabike clear clutch cover
- NRC fender eliminator kit
- Oberon clutch slave cylinder
- DP windscreen
- EVOtech Radiator guards
- LighTech rearsets (GP shift)
- Sprint PO8 air filter
- DP gas cap
- Full titanium bolt kit from Phil
- DP mirror bock offs
- CRG Arrow mirrors w/ Motovation bar end adapters
- Gecko's turn signal mounts w/ Rizoma signals
- Custom seat from C&C Seats (shaved, gel insert installed, re-covered)
- Shorai Battery
- ProGrip 717's
- Throttle spacer kit
I'm not going to list every piece of carbon fiber that is on the bike. If it was black plastic, chances are it was replaced with DP carbon fiber.
I want to give a thank you to the following individuals:
Yaman - Excellent product and support
Zohsix - Great deals on parts
Phl - The sweet ti hardware
Jarel - Great deal on the BST's and parts
Gecko - The indicator mounts, but more importantly...the chocolate
Endodoc - For the custom CF YouTune mount