Originally Posted by
JHTmcrider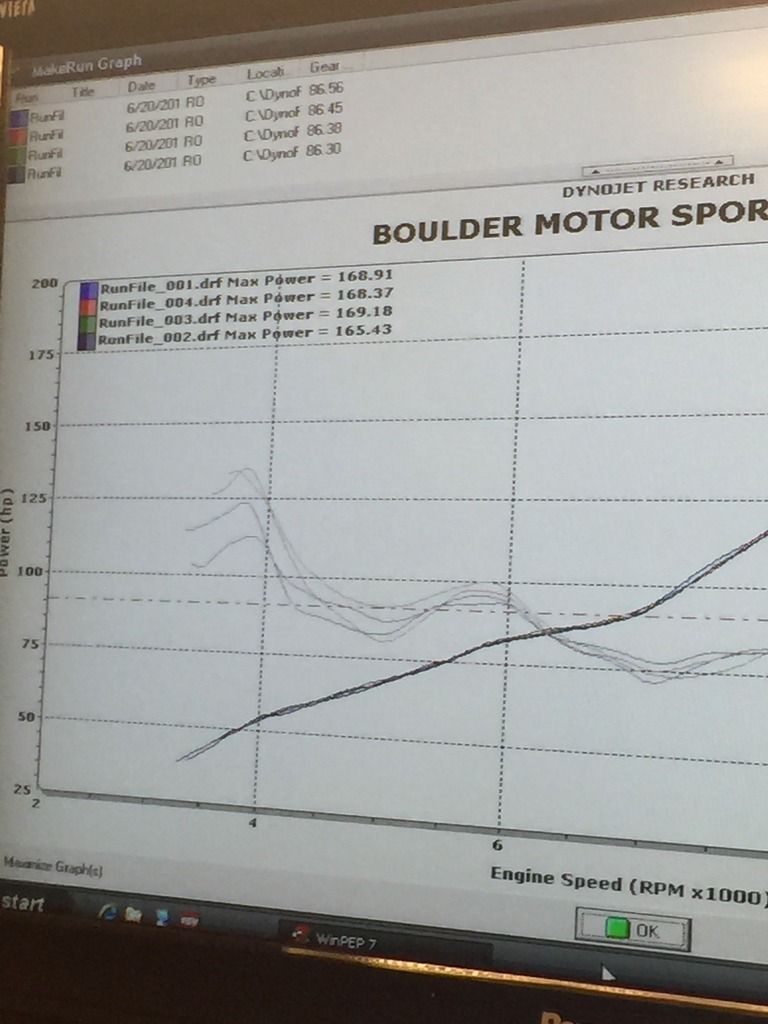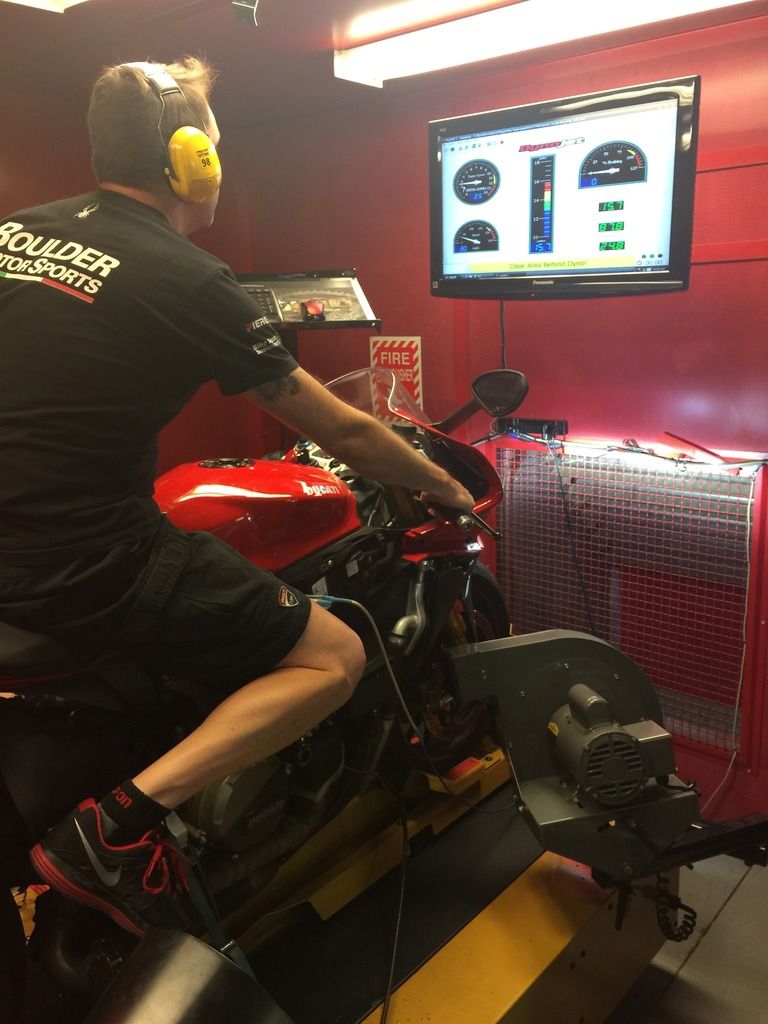 When I discussed the power improvements with BMS I got the straight answer I was expecting. However, after thinking about how much power my 1199s laid down bone stock last year, I got to thinking. I was told by BMS that even their secret modified Panigale's were only around 188-192-194 Max HP. I asked what kind of power I could expect without a skinny head gasket and other classified mods. They explained their chip would only give me another 2-4 HP.
I asked them directly about the RapidBike module and was told: "Sell it." Weird. Now remember, I didn't have it hooked up yet. Well, after dyno day there at BMS I spoke to Yaman, and her helped me with files and set-up and off I went riding around Colorado.
Still wondering what the deal was with all the negative opinions of RapidBike. Much like everything we see on the net and social media, there is just a lot of opinion or qualitative information, and not a lot of quantitative information. I can say for sure that regardless of what system you wind up using, there are pros and cons. I haven't seen any cons regarding my RB set-up, with the exception of routing the wiring loom and perhaps the price point? Because the RB Race is expensive.
However, when you consider the Up-Map cost, and then the other things you have to buy, like filter and pipe and then add all the other items to gain HP, well, we got an expensive addiction! I feel after considering the front exit termis, filter and RB module I made the best choices. The bike runs cleaner and smoother, and I feel the power is stronger and pulls like a truck. The support I got from Yaman was and is first class!
The quantitative data will come soon as I will dyno again. My second dyno had me at 174 at the rear wheel. My qualitative opinion is that I am around 180 HP, others have dyno sheets that say I should have around 188 HP with these mods. I dunno. But she's stomping fast and smooth now with no dip in the powerband like before.
I just saw this post as I have not been on this forum lately and extremely busy with Rapid Bike and i also have a shop to run but my focus has been Rapid Bike all the way.
I also want to thank you for having faith and trusting Rapid Bike......
About the negative comment on Rapid Bike from those particular people is normal, we get that all the time from other tuners and it quickly changes until they actually understand Rapid Bike and listen to us as far as working with Rapid Bike and then their arrogant attitude drops and they actually use Rapid Bike.
Since the mid 2013 and me coming on this forum, introducing RB and having A-LOT-OF forum members actually using and enjoying the product gives me such a pleasure to say...... ( I am thinking.... but I will stay professional and ) it is OK about the haters......
I can proudly say I talk to customers, I talked to tuners from all over the Country, heck I even get e-mail from other countries and I can not be happier with the product I am selling and representing.
I think when the negative comments come from such a "big shots" in the industry is because
A- they didn't bring the product in to the country and I had the balls to do it , meanwhile they may have known or heard about it but didn't want to do anything about it. And believe it or not anytime any tuner bashes RB, they are the usually ones they make a good living with ECU flashes and there is a lot of money in that for the shop who does that all they long......
B- They know nothing about RB and when they get one on the dyno and instead of calling and learning about it , they play with the software and usually get lost and blame it on the product especially they are used to PC or Bazzaz. We are NOTHING LIKE IT ! If the first time the tuner get a hold of a bike with RB and needs to tune it, I can guarantee , they will start scratching their heads and on top of that if it is a Panigale that even makes it that much harder. And that particular place is not RB trained not an authorized dealer.
We have been working with some of the greatest tuners and the dealers in the country where I can again proudly tell you they love the product as much as we do........
So having 1 place stating something Negative about RB does not make it bad or less of a what it is and certainly does not hurt my feelings, heck there has been 200+ Panigale kits since the beginning of this year and that just gives you an idea
Anytime anybody wants reference you can find it here , I am sure I am missing couple of them
CONTACT US | Rapid Bike adaptive fuel injection tuning for all sport bikes.