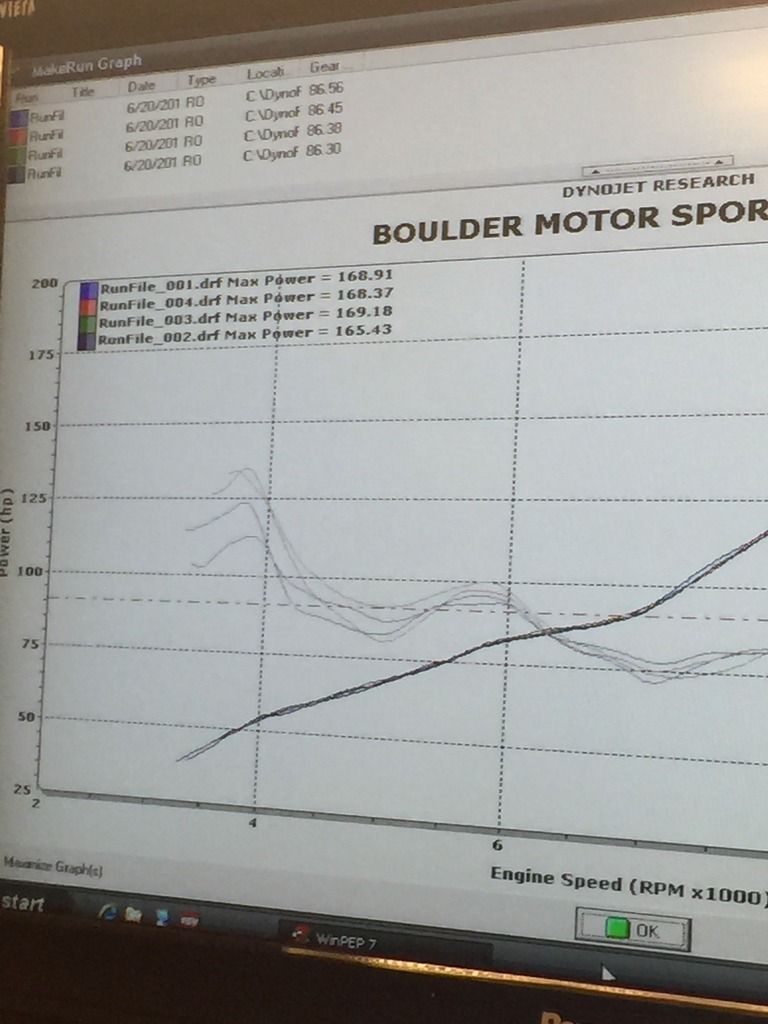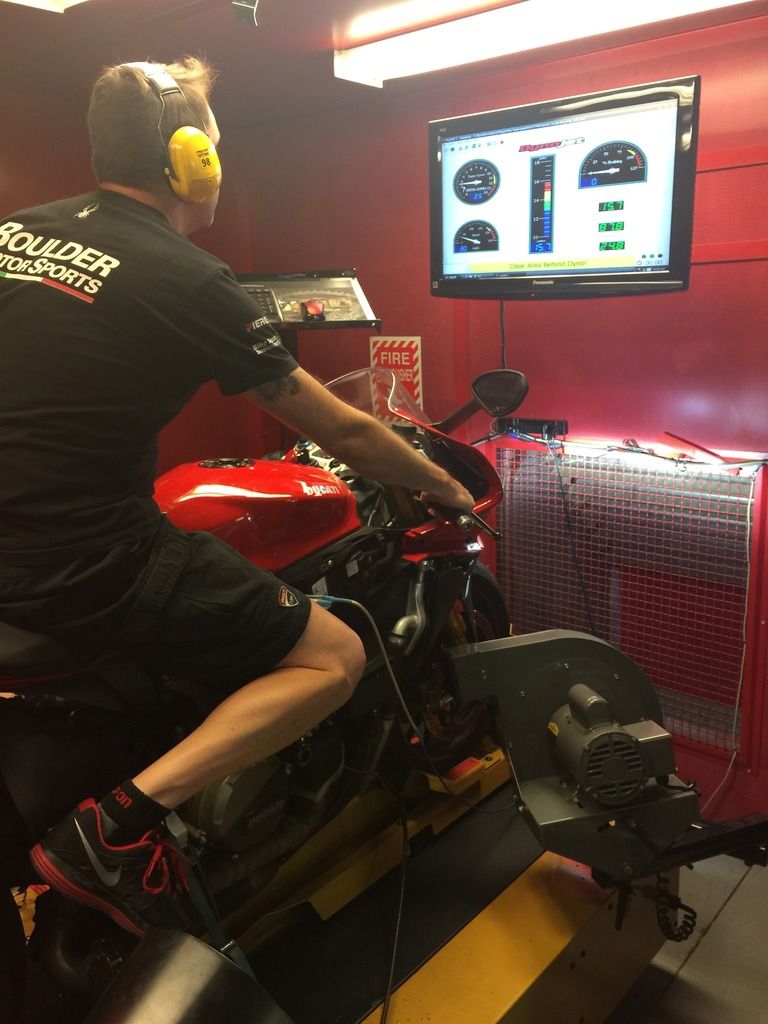 When I discussed the power improvements with BMS I got the straight answer I was expecting. However, after thinking about how much power my 1199s laid down bone stock last year, I got to thinking. I was told by BMS that even their secret modified Panigale's were only around 188-192-194 Max HP. I asked what kind of power I could expect without a skinny head gasket and other classified mods. They explained their chip would only give me another 2-4 HP.
I asked them directly about the RapidBike module and was told: "Sell it." Weird. Now remember, I didn't have it hooked up yet. Well, after dyno day there at BMS I spoke to Yaman, and her helped me with files and set-up and off I went riding around Colorado.
Still wondering what the deal was with all the negative opinions of RapidBike. Much like everything we see on the net and social media, there is just a lot of opinion or qualitative information, and not a lot of quantitative information. I can say for sure that regardless of what system you wind up using, there are pros and cons. I haven't seen any cons regarding my RB set-up, with the exception of routing the wiring loom and perhaps the price point? Because the RB Race is expensive.
However, when you consider the Up-Map cost, and then the other things you have to buy, like filter and pipe and then add all the other items to gain HP, well, we got an expensive addiction! I feel after considering the front exit termis, filter and RB module I made the best choices. The bike runs cleaner and smoother, and I feel the power is stronger and pulls like a truck. The support I got from Yaman was and is first class!
The quantitative data will come soon as I will dyno again. My second dyno had me at 174 at the rear wheel. My qualitative opinion is that I am around 180 HP, others have dyno sheets that say I should have around 188 HP with these mods. I dunno. But she's stomping fast and smooth now with no dip in the powerband like before.