Howdy all:
I need the base mounts from some broken Panigale V4 mirrors in order to make some folding LED mirrors for the Panigale V4.
I'll send the shipping label. I need left and right stock bases.....
hb7777@gmail.com
or call 323-933-1366
If you are a machinist or 3d printer CAD engineer and would like to make some prototypes, get in touch.
They will look like these mirror on 959/1299, except I need to CNC mill the inset trapezoidal V4 mount with a 8mm pivot for the folding LED mirror.
I was waiting for Italy to produce some,
but they are taking ~too long.
If you are looking for a Panigale V4 folding bar end mirror which doesn't take your eyes off the road ahead, I suggest these functional folding 7490/91 model derived from the Mv Agusta Rivale......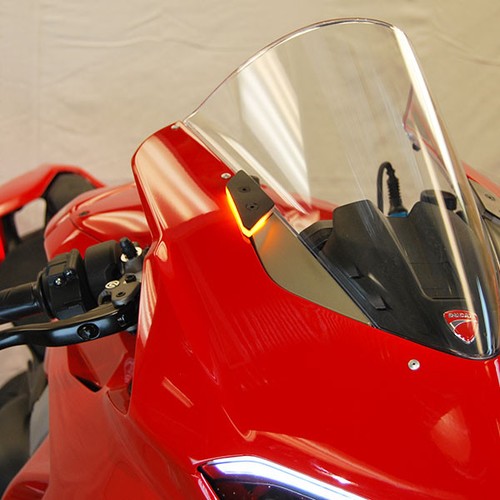 You fill the stock mirror fairing hole with a flush mount LED turn signal.....
cheers, henri