Termignoni have developed for the Ducati Panigale V4, The exclusive pair of racing Titanium Silencers. Non homologated ( Not road use ) which mounts to the original collectors.
The terminals are made of steel with a Titanium sleeve. "Titanium" laser-engraved name on the silencers and a high-quality aluminum pad billet which is CNC machined. The fittings are made of stainless steel and include two carbon fibre heatshields.
Thanks to the use of high quality materials, these silencers are light and improve the performance. A weight reduction of approx 1.5kg.
Let's check out the power and torque increase...
POWER (CV) + 10cv
STD 191.44 hp at 13000 rpm - Termignoni 201.99 hp at 13400 rpm
TORQUE (NM) + 7nm
STD 110.93 NM at 9600 RPM - Termignoni 117.17 Nm at 11200 RPM
The kit is present:
Titanium Racing Slip on Silencers
Decat link pipe
Carbon heat shields
Fits with original fairing
CNC black anodised end caps
Dual outlet each side
Free T800 Upmap Included
Free Sprint Performance Air Filter
Removable db killers
Not homologated - Non road legal
https://www.motorcycle-exhausts.co.u...ct--18999.html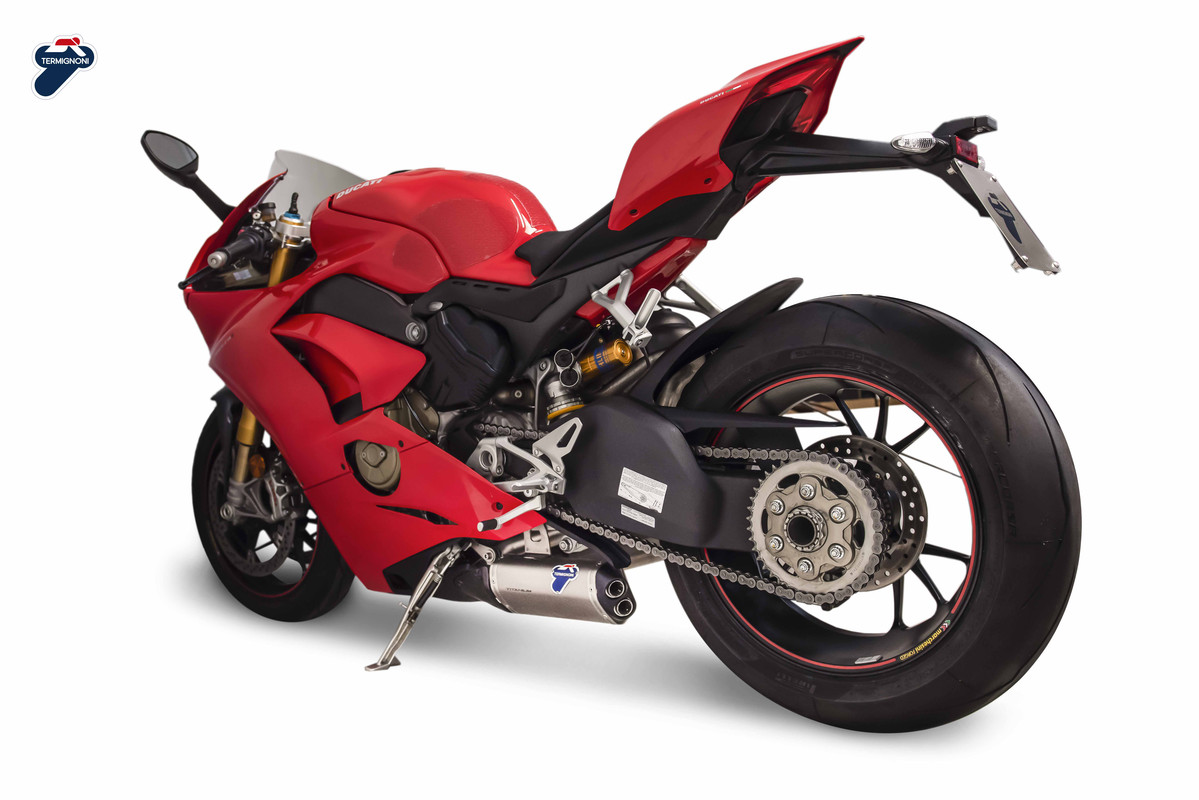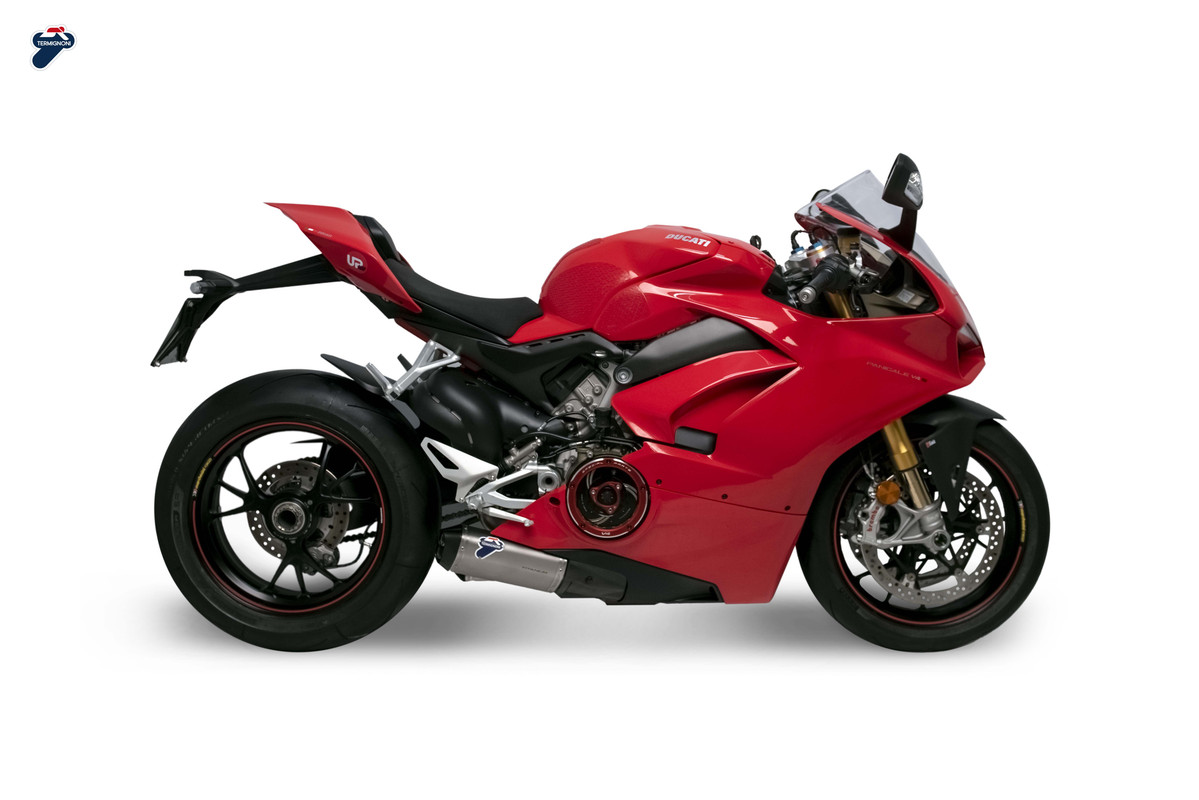 https://i.postimg.cc/7LJwCFVG/Termig...igale-V4-4.jpg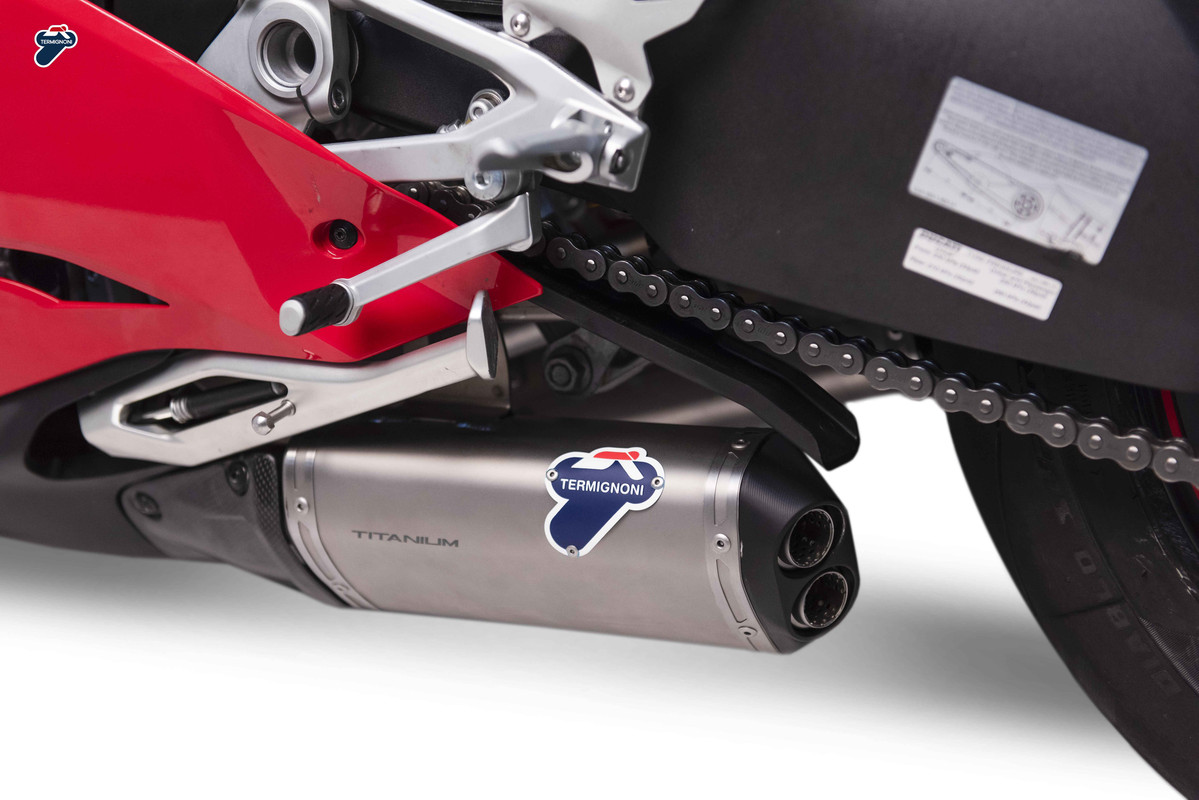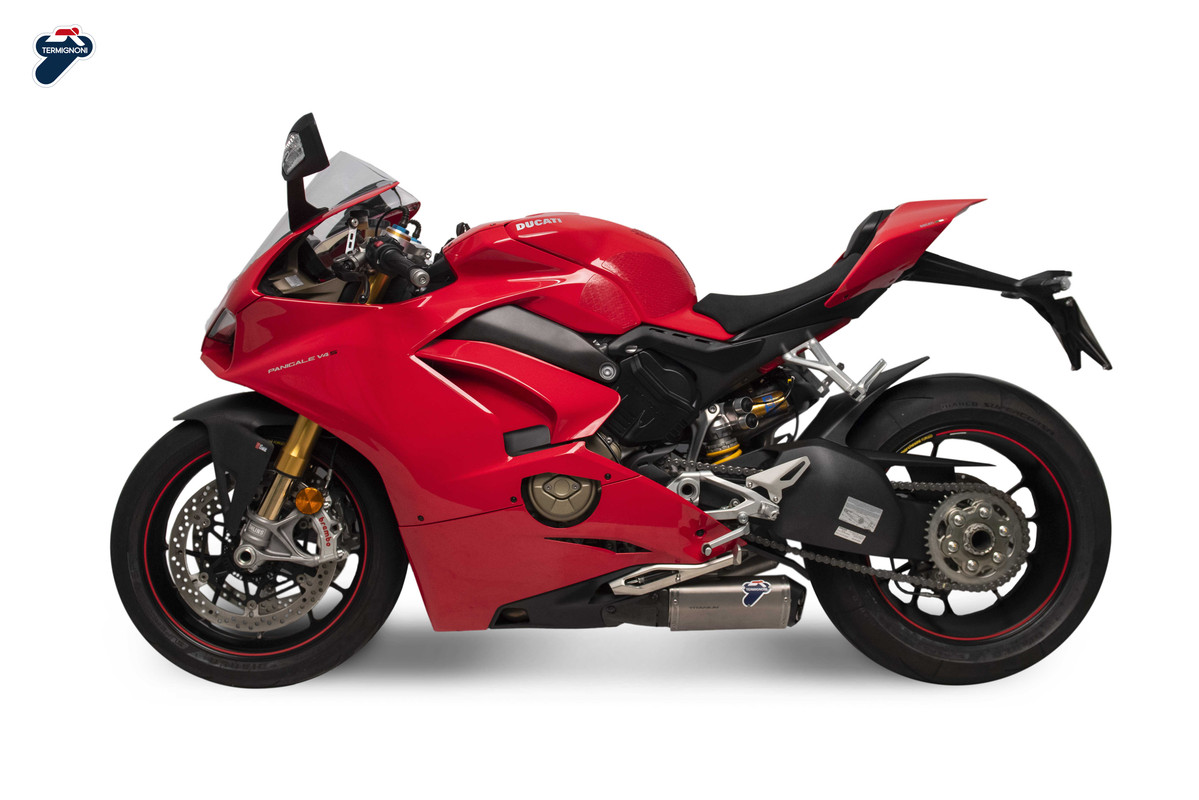 https://i.postimg.cc/Dy52Rd0Z/Termig...igale-V4-7.jpg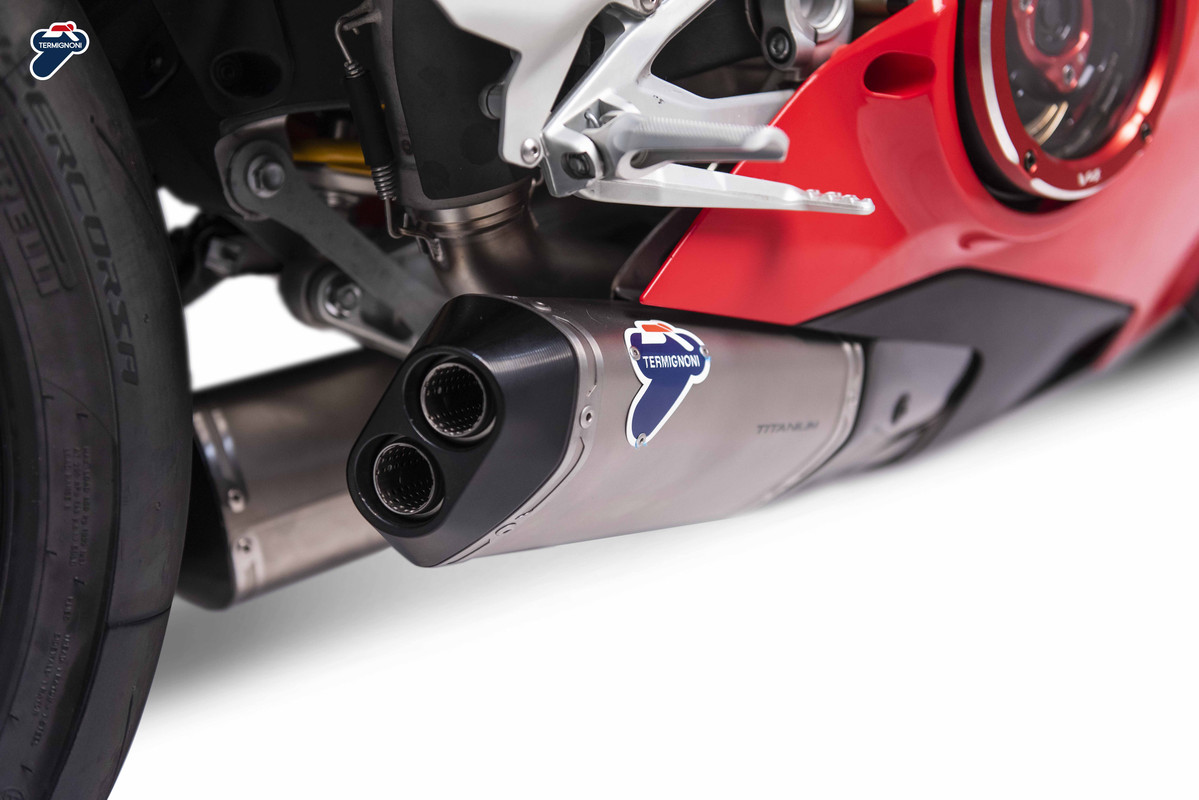 https://i.postimg.cc/5ygVdbxG/Termig...igale-V4-9.jpg