Tools needed:
•3mm Allen wrench
•4mm Allen wrench
•5mm Allen wrench
•8mm socket
•Ratchet
•Cutters (To cut a zip tie)
Remove the key guard using a 4mm Allen for the 2 bolts closest to the key cylinder and a 3mm Allen for the 2 outside bolts.
Will look like this: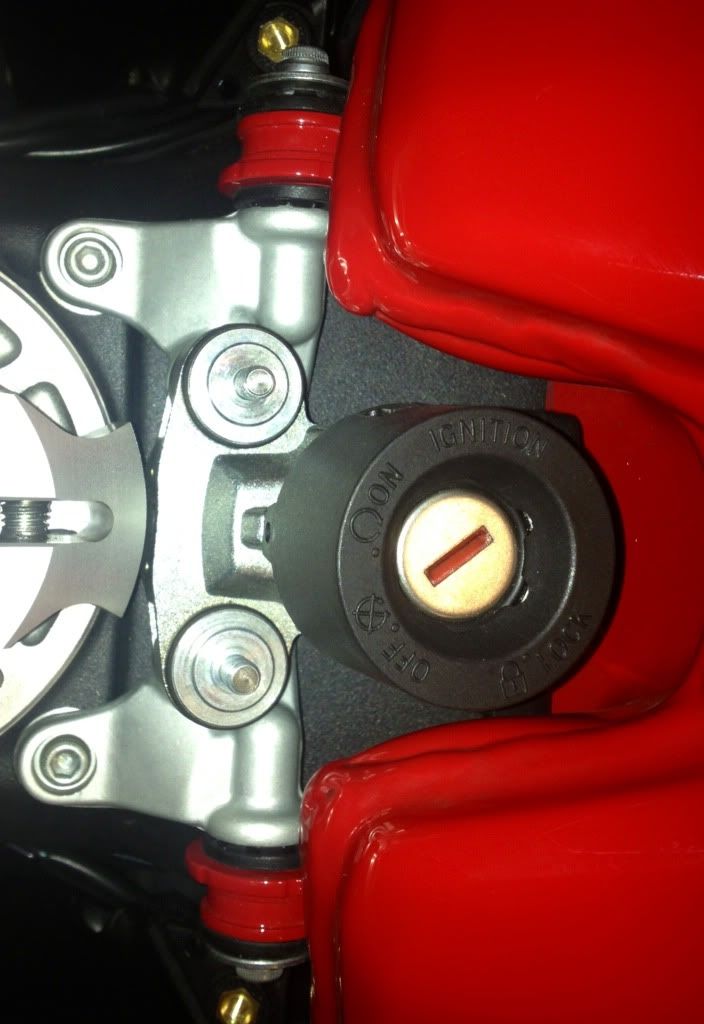 Remove the 2 5mm bolts on the sides that hold the tank down.
Remove the sleeve where the bolt went into.
Remove your seat using a 3mm Allen.
Now remove that bracket using a 8mm socket and ratchet and 4mm Allen.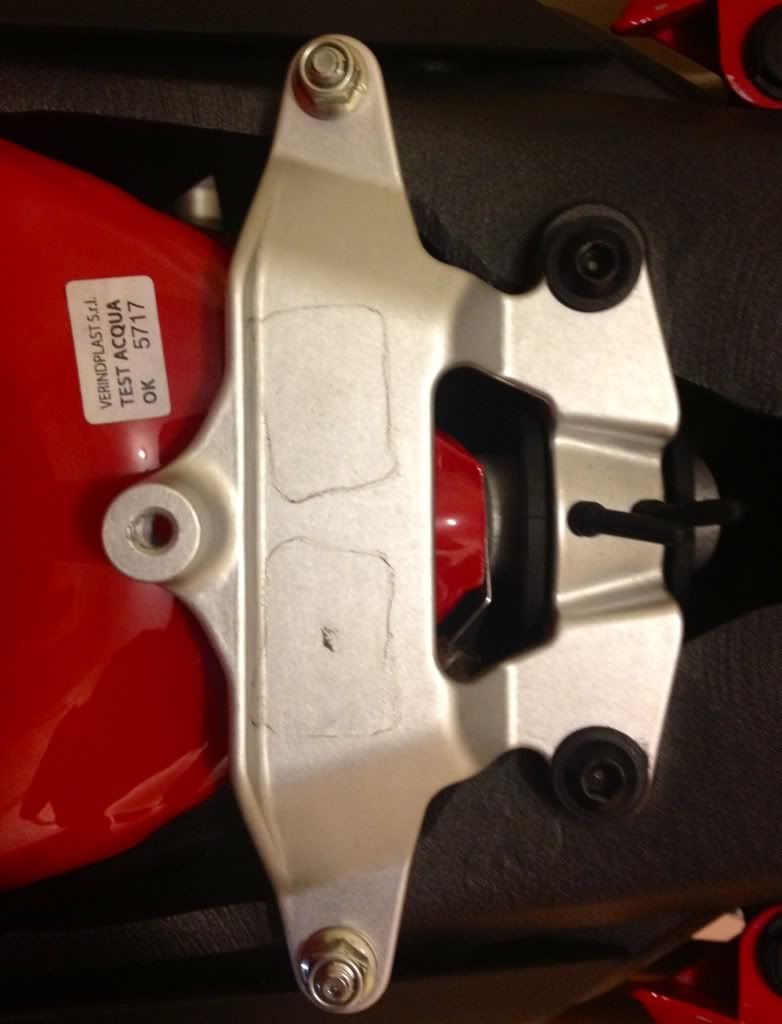 Carefully pull off this wire.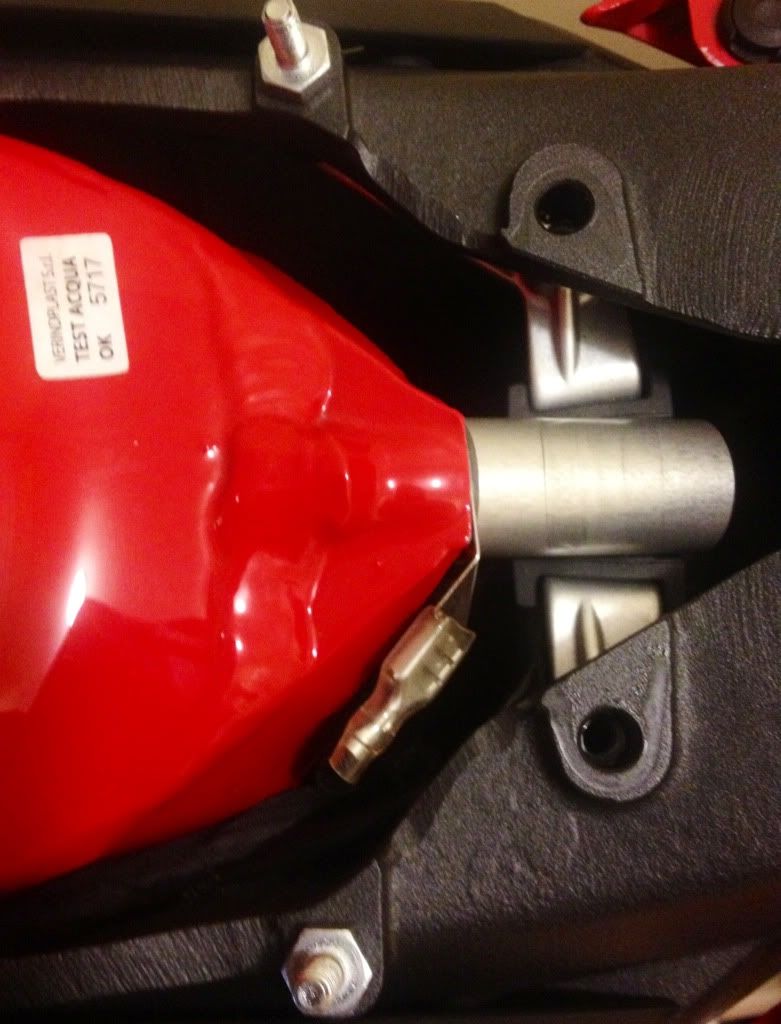 Carefully pull up on the bottom of the tank and disconnect the fuel pump connector. It's one of those easy squeeze connectors.
Now to remove the tank I HIGHLY reccomend you have someone give you a hand so you don't scratch it up. (Thanks mom! Lol)
Have someone gently pull-up on the tank. Not too far because you still have to disconnect 2 hoses on the right of the tank. Patience is key. Not much room.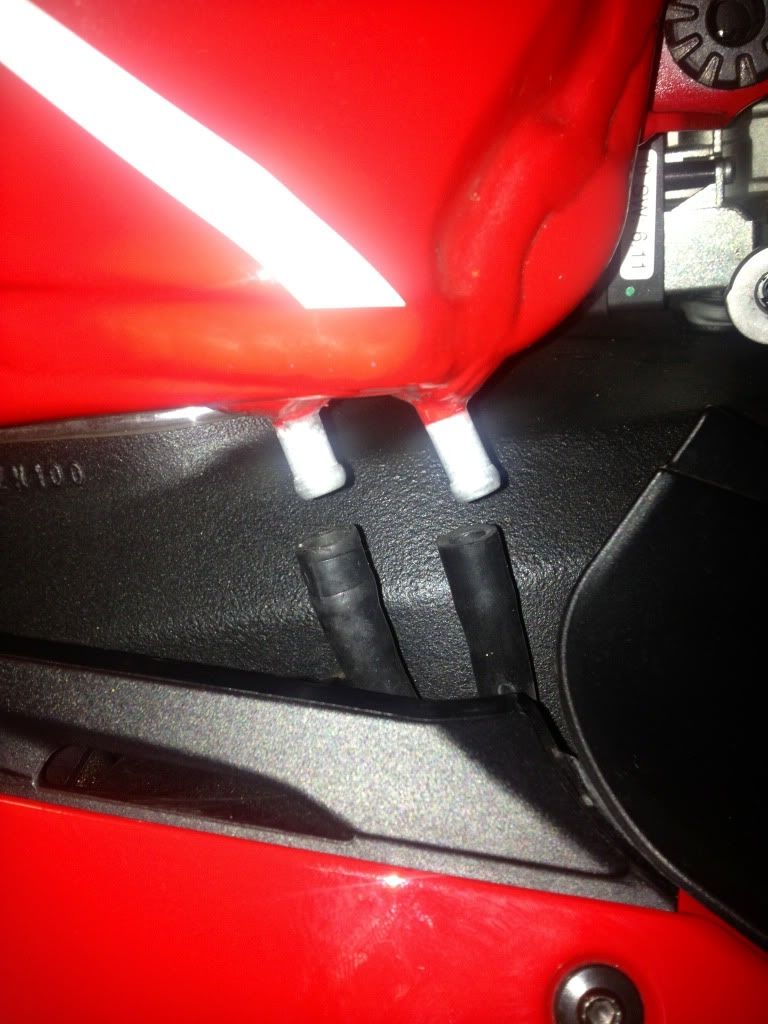 After those are disconnected lift the tank a little more so you can reach the fuel line. It is a quick connector. Just push down in the middle where the "button" is and it should pop right off. Just a tiny bit of fuel will drip. Set your tank in a safe place.
Now you'll be looking at this:
Now you want to carefully unplug the injectors. There is a ziptie holding the top injector wire. Very carefully cut the ziptie off. The injectors are the normal squeeze type plugs. Located here:
And here:
Next disconnect the fuel line at the "T" fitting. Push the 2 buttons on each side and carefully pull the fuel line out of the fitting.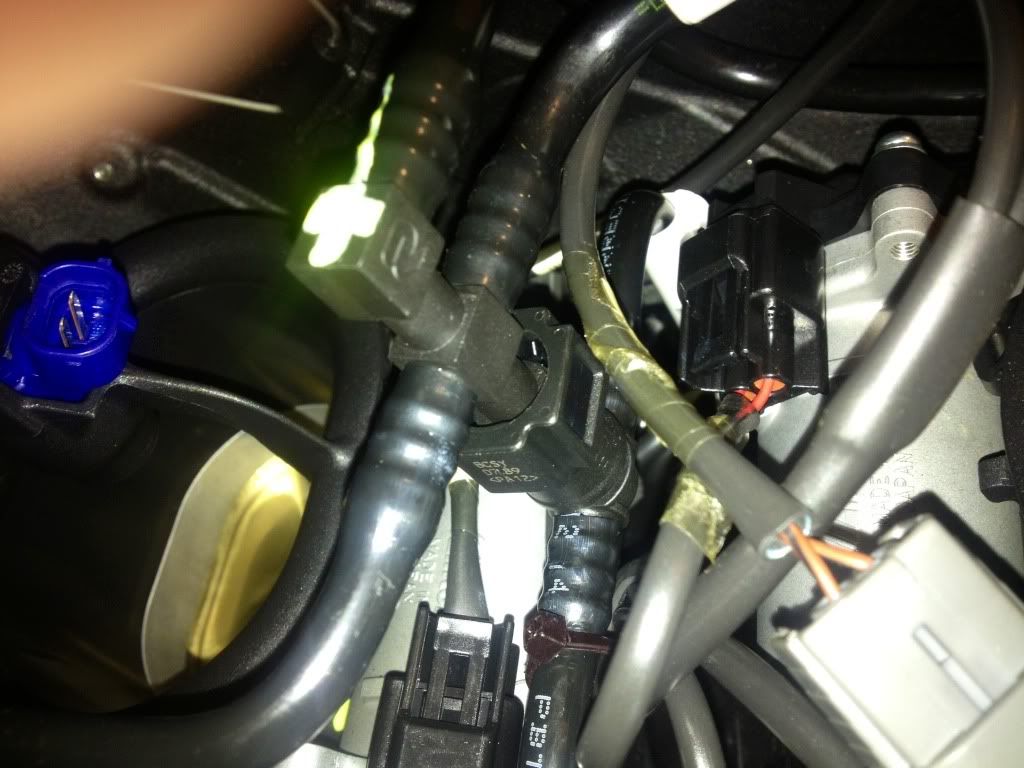 Now there is a spring type clip on each of the throttle bodies. Easy to see on the top throttle body. A lil hard to get to on the front throttle body. Uncoil these so you can pull out the injectors and fuel line out. Gonna look like this:
Now you'll have plenty of room to remove the air filter.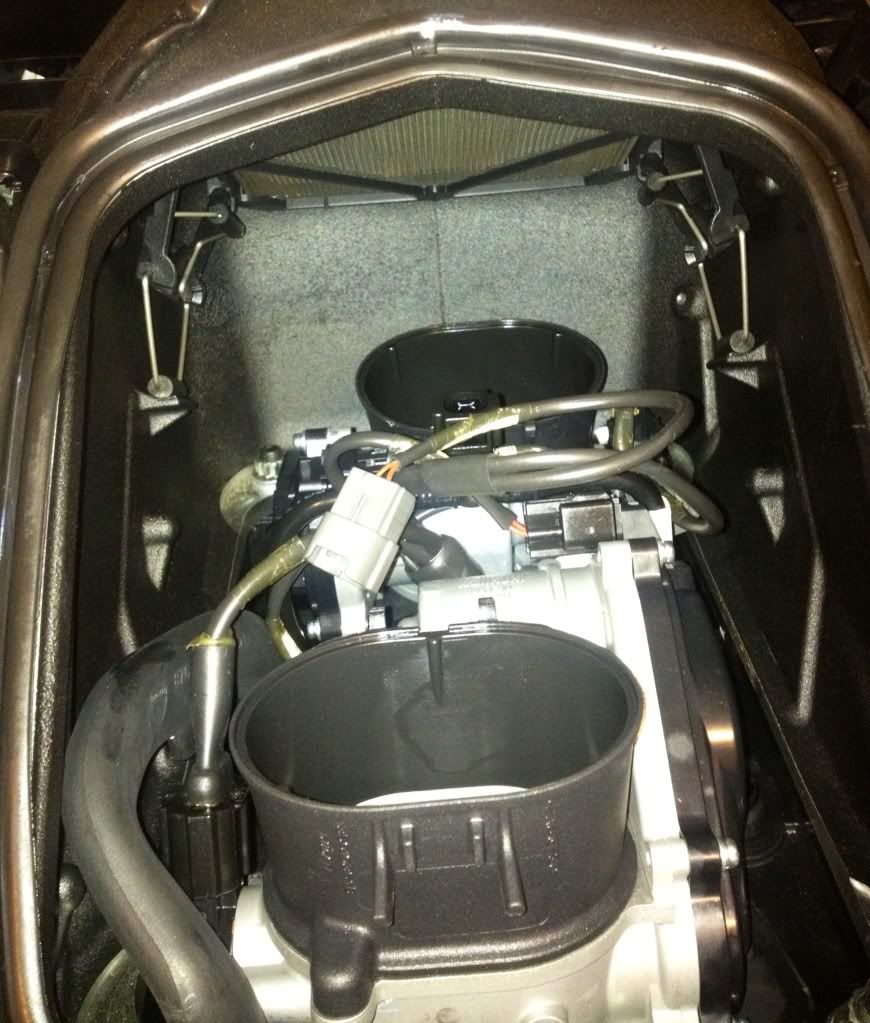 Reach in there, push the air filter clips in and gently pull the filter out.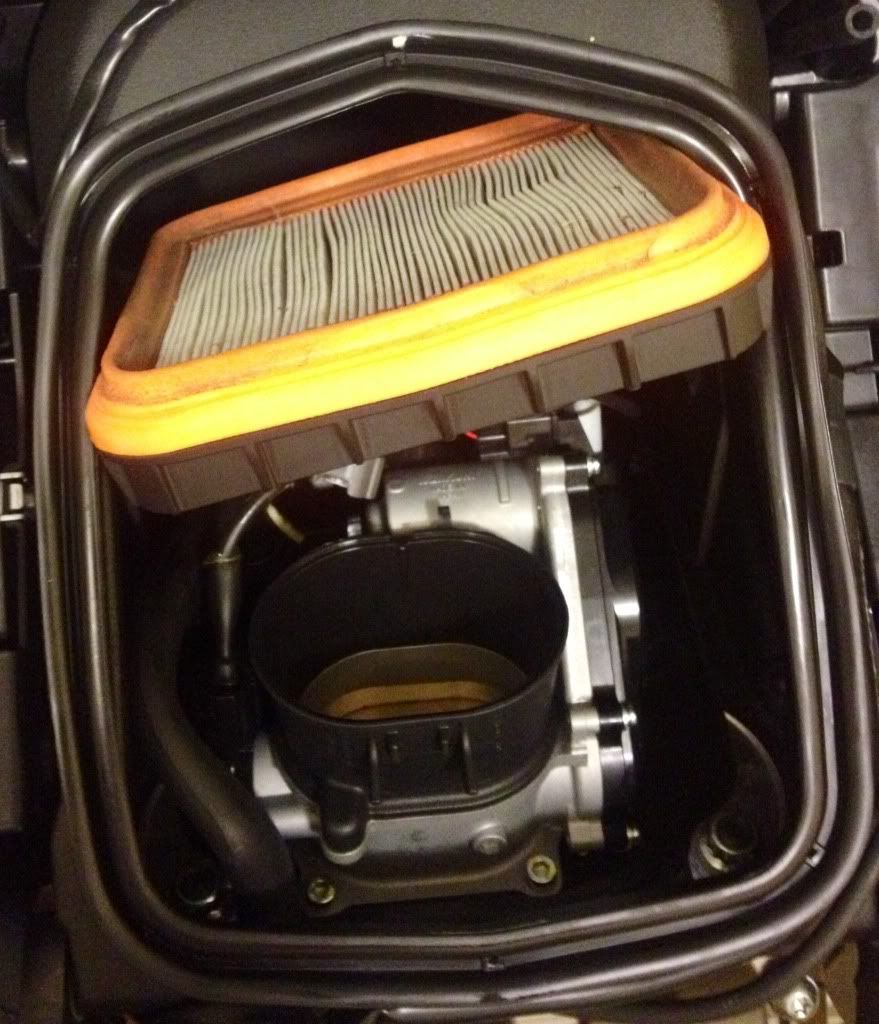 After the filter is out you might have a lil bit of sand/dirt/leaves/bugs or whatever in the airbox. Now is the time to carefully clean it out and being careful not to drop anything in your throttle bodies.
And here is the sexy MWR HE filter. Too bad it's hidden in the airbox.
Now it's going to be a tight fit but it will obviously go in. I took off the rubber seal around the airbox so I wouldn't accidentally mess it up. Just slide the filter in and push in on the legs to get it in the airbox.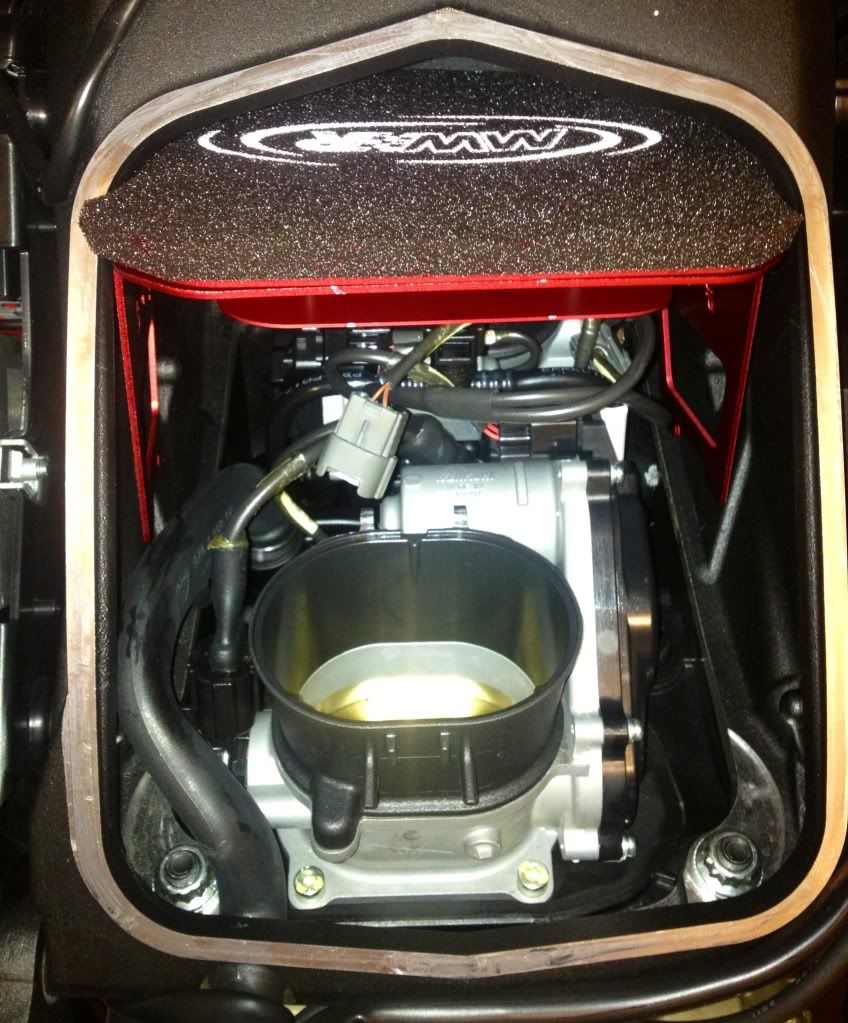 Make sure it's seated in right and put everything back together reverse of removal.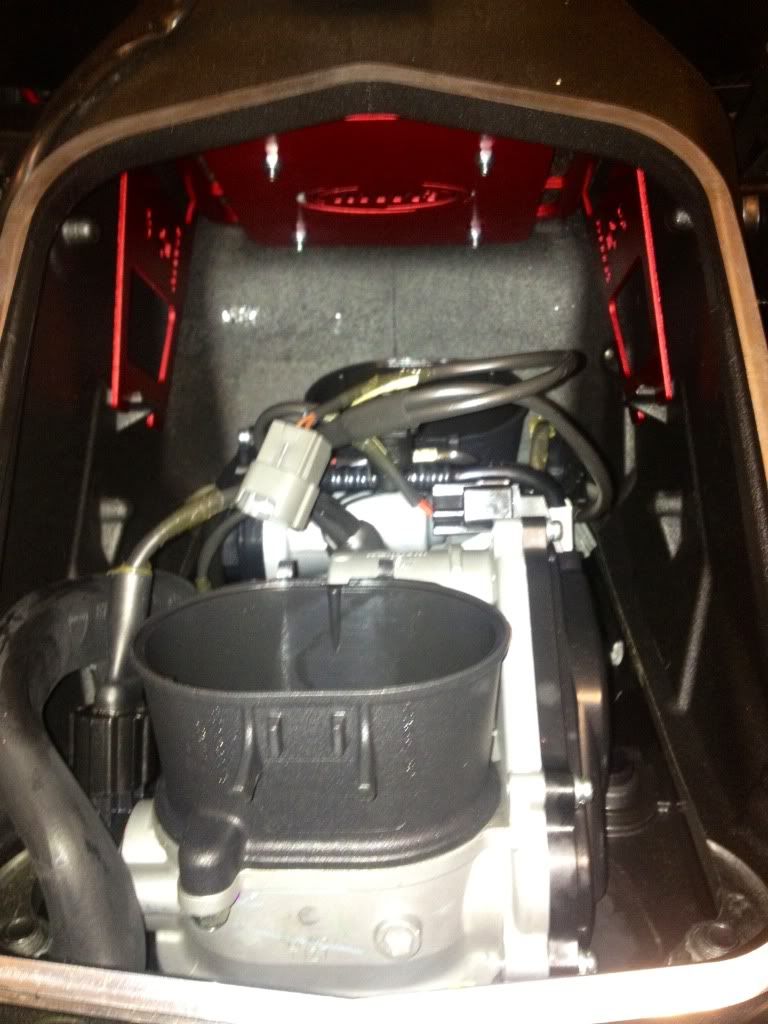 ENJOY!!!