Tools needed:
-3mm Allen
-Small flat screw driver
Step 1:
Remove your right hand side mid fairing. Do that by removing 9 3mm Allen bolts and 1 push in clip.
Here are the 4 bolts on the top:
Here are the 3 bolts on the bottom: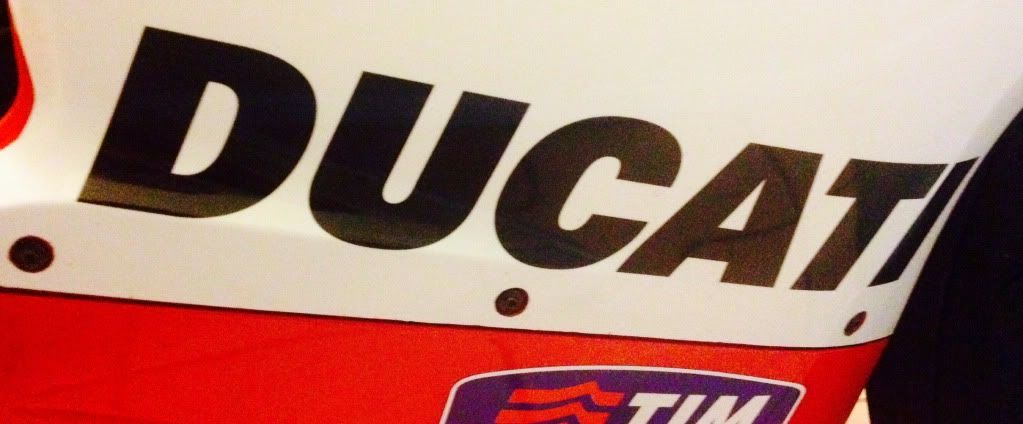 Here is 1 bolt in the front: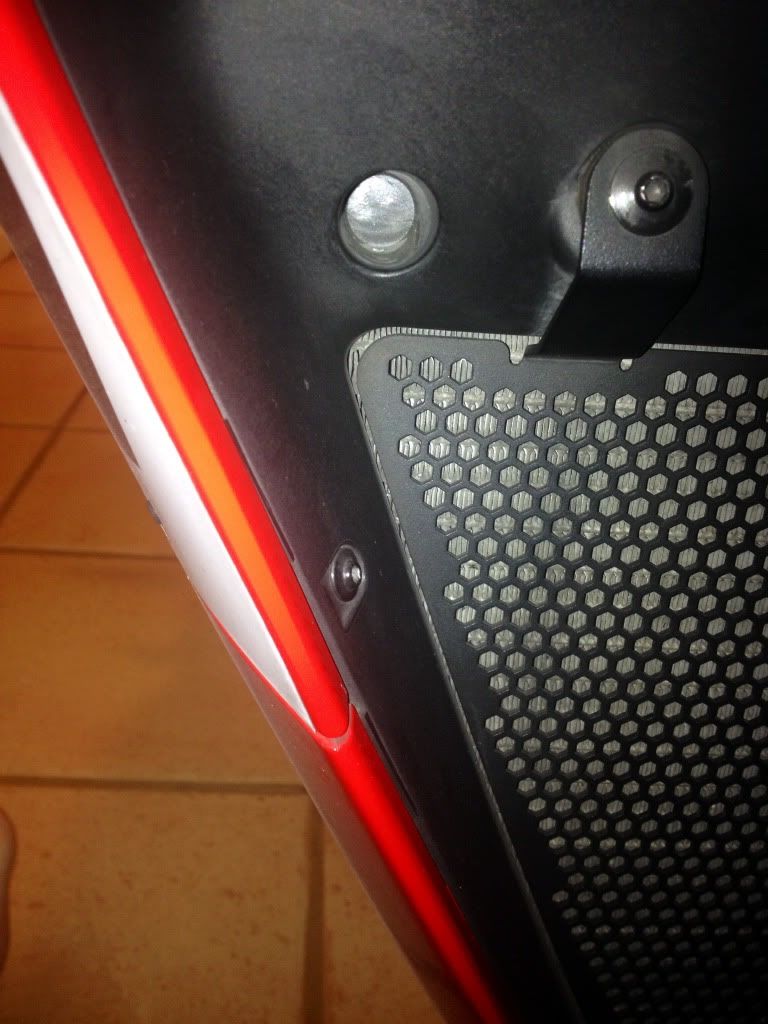 Here is the push in clip in the front top. Use a small flat screwdriver to gently pop it off: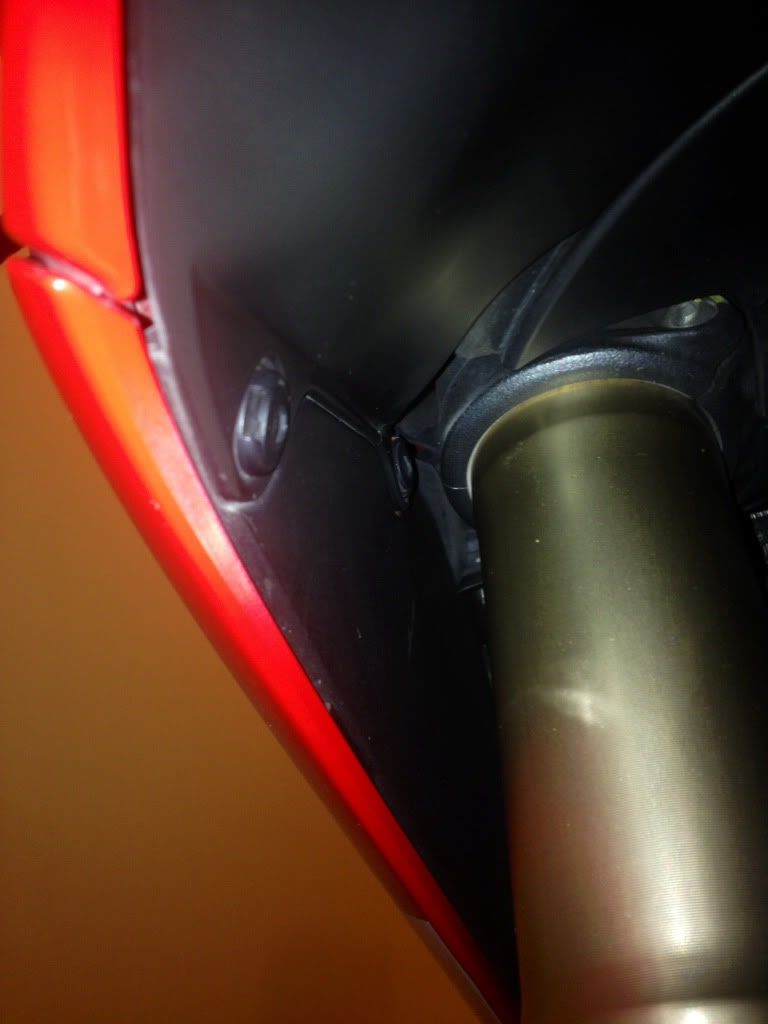 And 1 bolt hidden in the back. Don't forget this one!: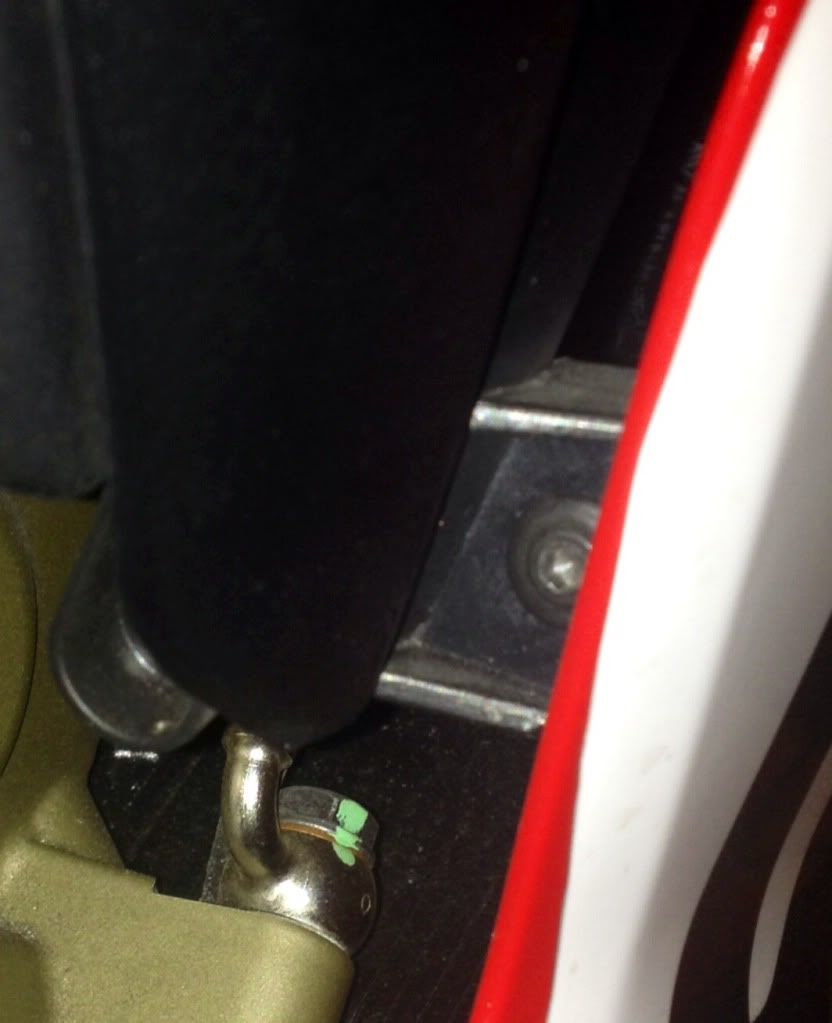 Next carefully remove your fairing. I start at the bottom and slightly push forward and up. The front fairing lip should start coming off the radiator support while you pick up on the bottom.
Now the top is a little more tricky. Take your time and be gentle. You don't want to brake any tabs. They are delicate. On the top rear push forward while removing it. This takes a lil more force than you might like to apply but just do it easy. These are the tabs holding it in place:
And this one on the bottom. It is a hook design hence pushing forward while removing:
Now the only thing held up should be the top forward part of the fairing. Be very gently here as this one breaks easily. It is a hook design as well. But here you will push the fairing back and the air duct cover gently forward.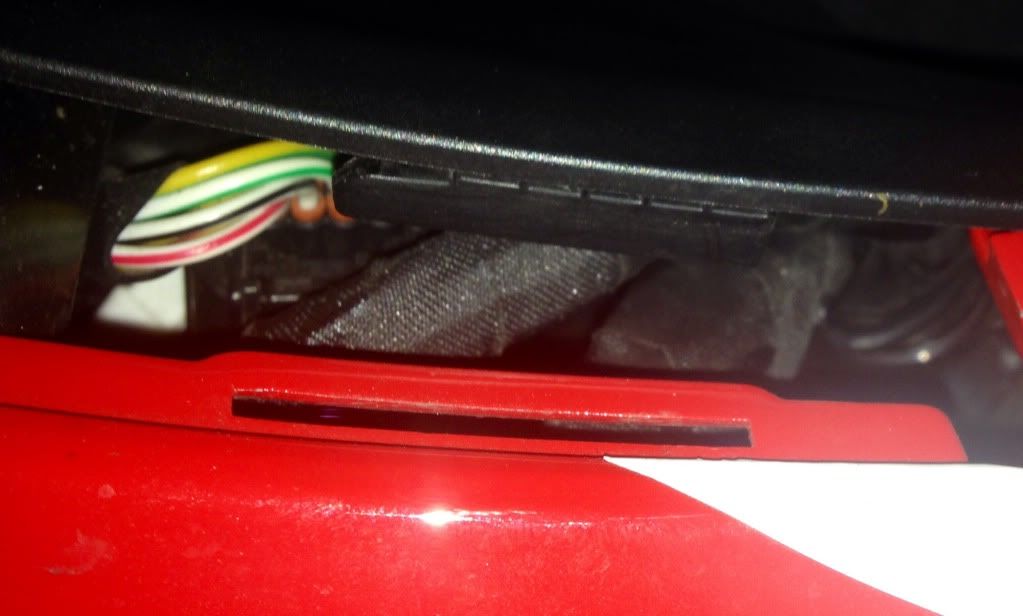 Walla. Hopefully your fairing is off and you didn't break any tabs. Now you will see your ECU at the top middle:
Remove the 3mm Allen bolt on the top and pull out the little plastic piece holding it in place. Now you can slide the ECU out and unclip the harness going to it: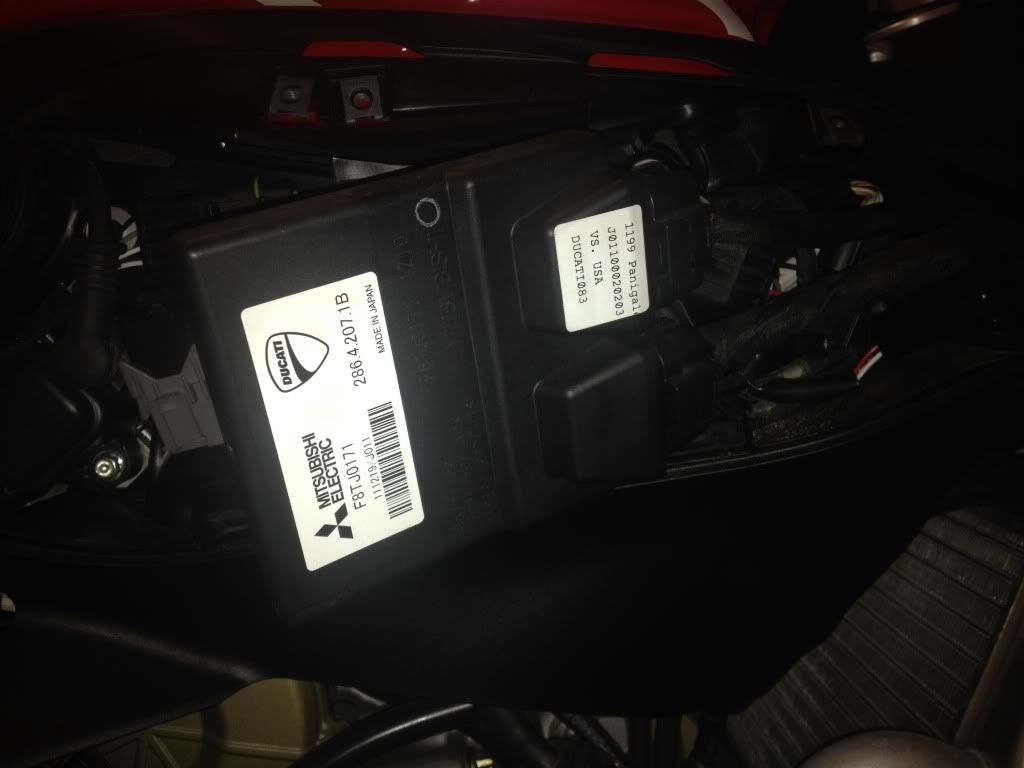 NOTE: I did not unclip the harness because 1. I had no need to remove my ECU and 2. Over the course of my time messing with cars,truck,bikes etc. I have learned it is always a good idea and safer if your going to work on the electronics or remove the ECU to disconnect your battery.
You might have no problem not doing so but I personally like to take that extra step. If you want to disconnect your battery before removing your ECU just take the other mid fairing off and unhook it. Hope this helps a few of you out.