Had my bike on the BMS dyno over the weekend. I can't say enough about the folks at BMS. What a top notch and professional group! Customer service is beyond my expectations!
I have the following mods: RB Race Module, Front Exit Termi Slip-ons, pipercross air filter. No Up-Map no ECU Tune.
I disconnected the RB Race module so I could get a baseline dyno number and after running the RB Module for a month I know how hard the bike hits above 5k with the unit! Yaman has been central to getting the high-altitude tuning complete and I owe him a debt of gratitude for the personalized support!
Anyway, on to the data!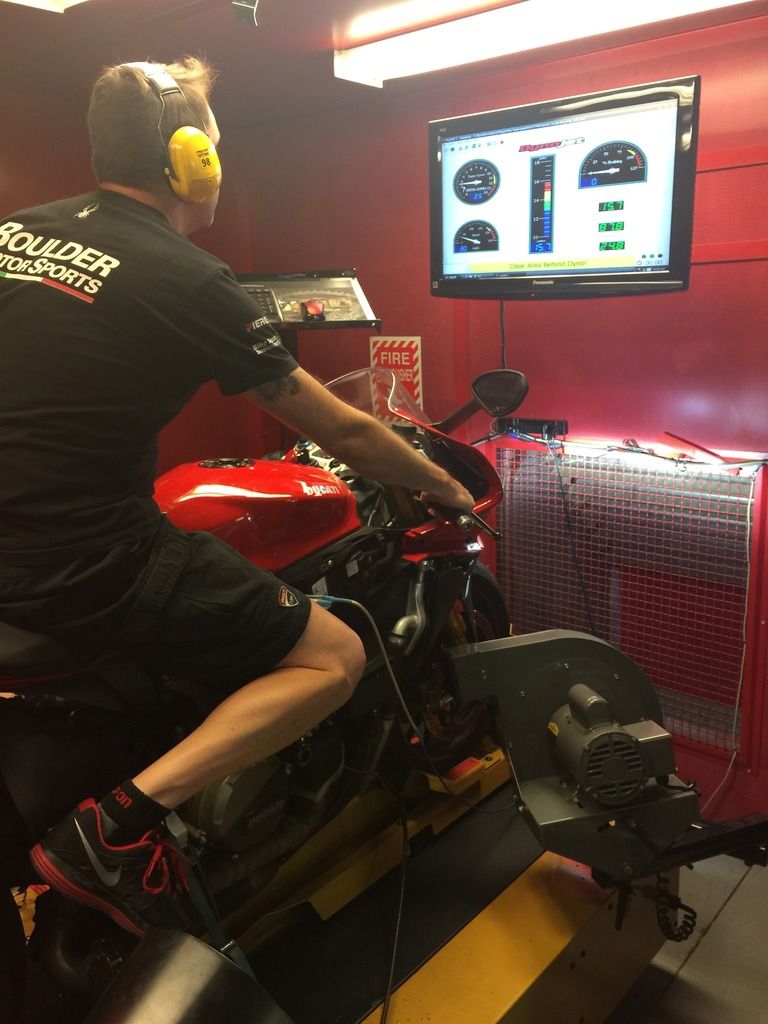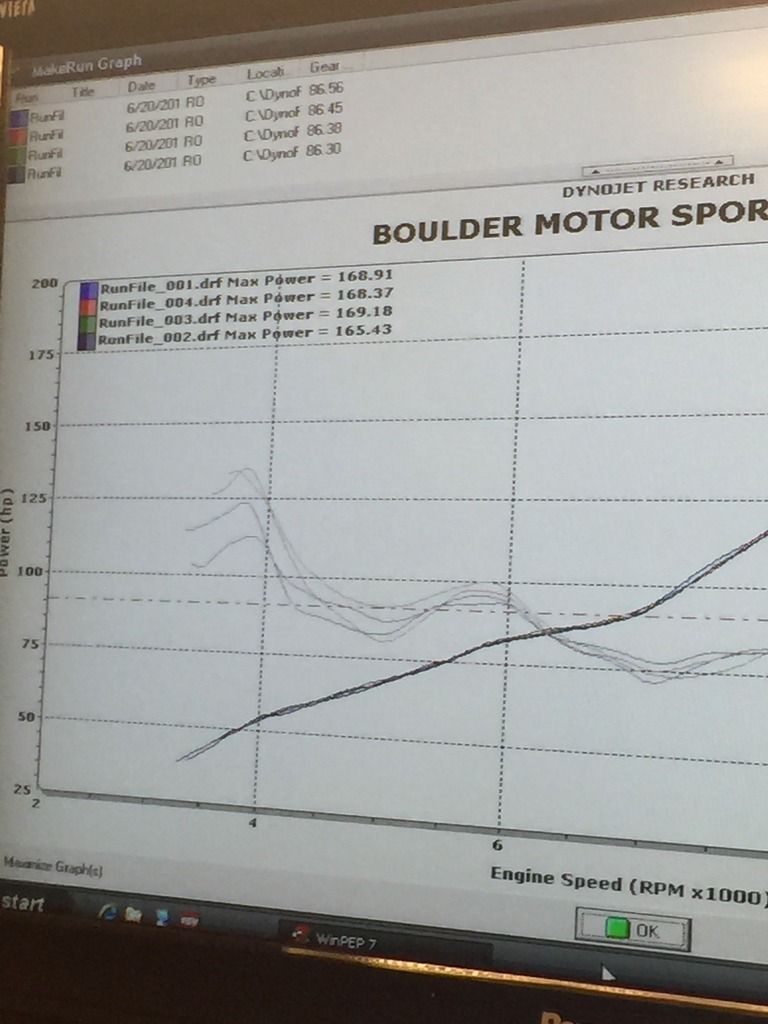 The Panigale put down 169.18 HP and 84.76 LB. Ft. of Torque. Which ain't bad at 5200 Ft. MSL.
I'll add re-connect the RB and re-dyno in the coming months. I'm sure I'll be well over the baseline and have better fueling at low speeds than currently.
Many other bikes at altitude are only at 170-174 HP with thinner head gaskets etc.