i had been putting off installing these as i want to combine the work with other parts, since I've had to put a temp hold on these wish list parts i went ahead installed them.
i used a rear stand & a bottle jack with soft block of wood and jacked under ft cyl'
head so i could remove front end, seem very solid.
OE bushings are concentric, i measured the kit parts with vernier caliper they have approx' 1mm offset to achieve the - 0.5 deg' angle change.
bushings are in their fairly tight fit, removed mine with a wood drift and dead blow nylon mallet, top went in fine with offset correct however i did make a mistake on the lower ended up installing it 180deg out, so learn by my mistake as i didn't realize it until i completed the job. nothing like doing the job twice, but now I'm an expert completed strip re assemble in 1.5hrs. Their are PN# @ 2.00 postion and special mark @ 8.00 lower insert is mirror flipped about horizontal axis 9.00 - 3.00 position so the lower PN# are at 4.00 & spec' mark @ 10.00 if you imaginary view from above ( the top bush ) with the bushing installed the front wheel is approx' about 15mm closer to the radiator at static ride hight than before.
i already have adj' s/arm to -4 so I'm looking forward to trying out this setup tomorrow when my new rear tyre arrives.
[IMG]
[/IMG]
[IMG]
[/IMG]
[IMG]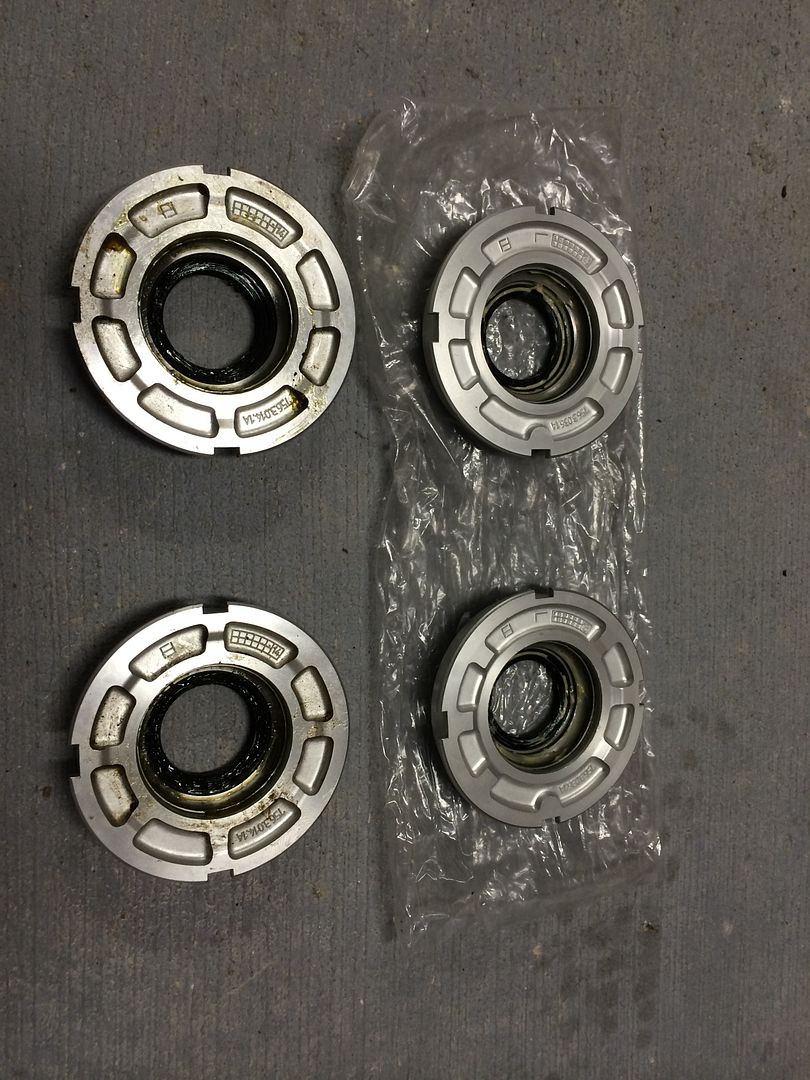 [/IMG]
[IMG]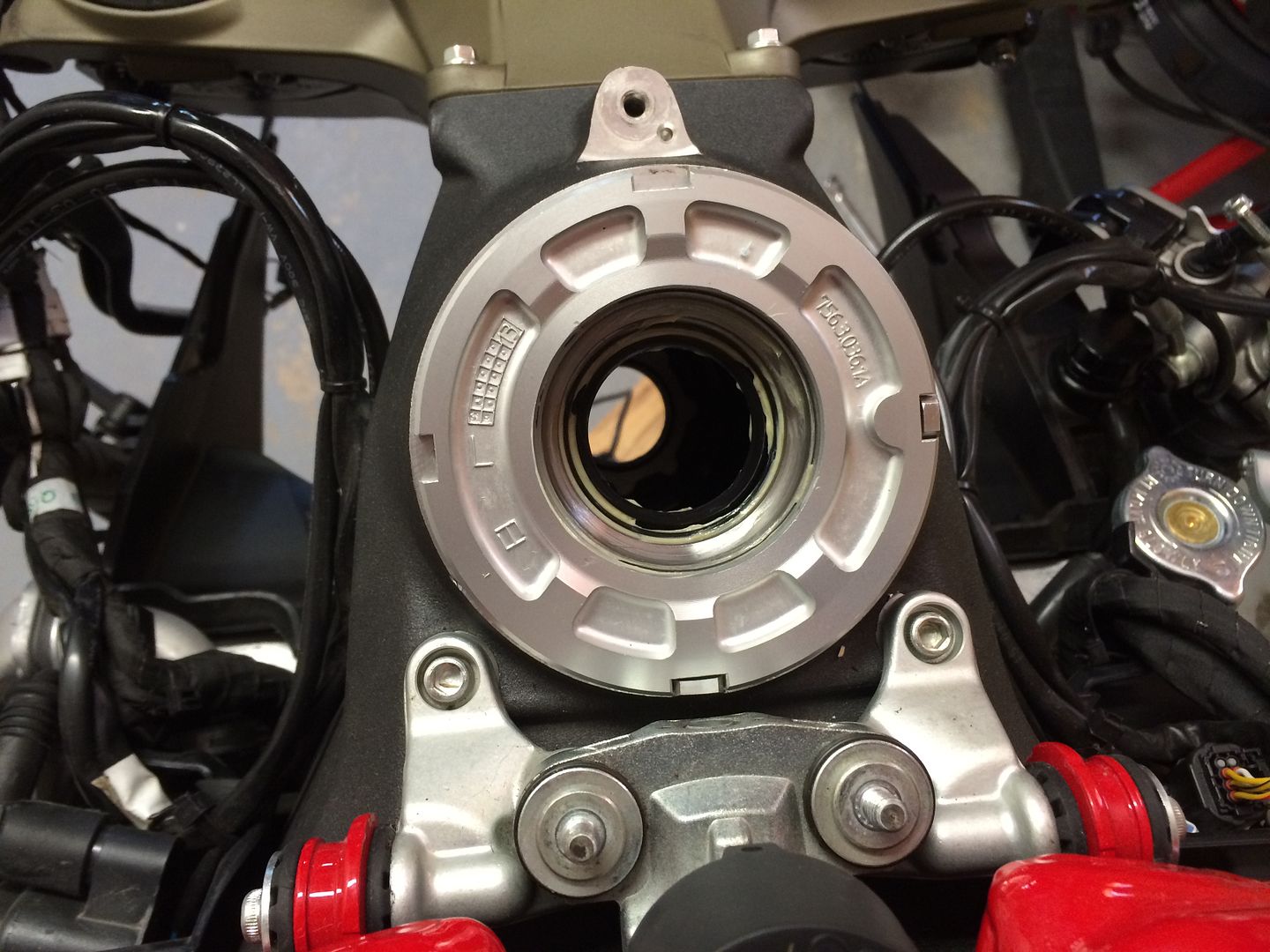 [/IMG]
[IMG]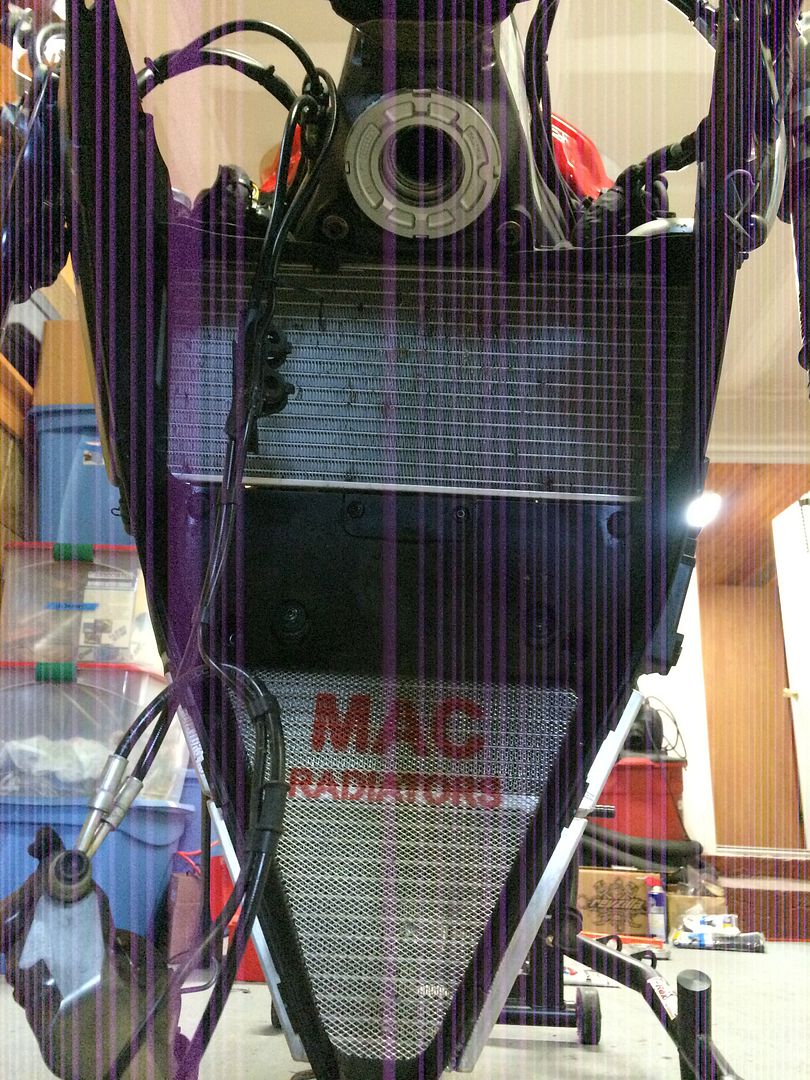 [/IMG]
Lower bushing in 180 deg off
[IMG]
[/IMG]
lower bush correct for -0.5 deg
[IMG]
[/IMG]