Everything started when my Ducati 1050R broke down at Aragon, Spain, in October. A friend told me I should try his 1199R. Then I was hooked.
When the 1050R with a cracked engine arrived after the trip to Spain I just put it in the corner of the garage and immediately went to a Ducati dealer in Stockholm and after 1 hour I was the owner of a 1199S. Not really planned, but I guess things couldn't really have progressed in another direction.
Due to bad weather the first ride was in mid November. And I realized I will never ride it on the street again. Too powerful. That was never the intention anyway.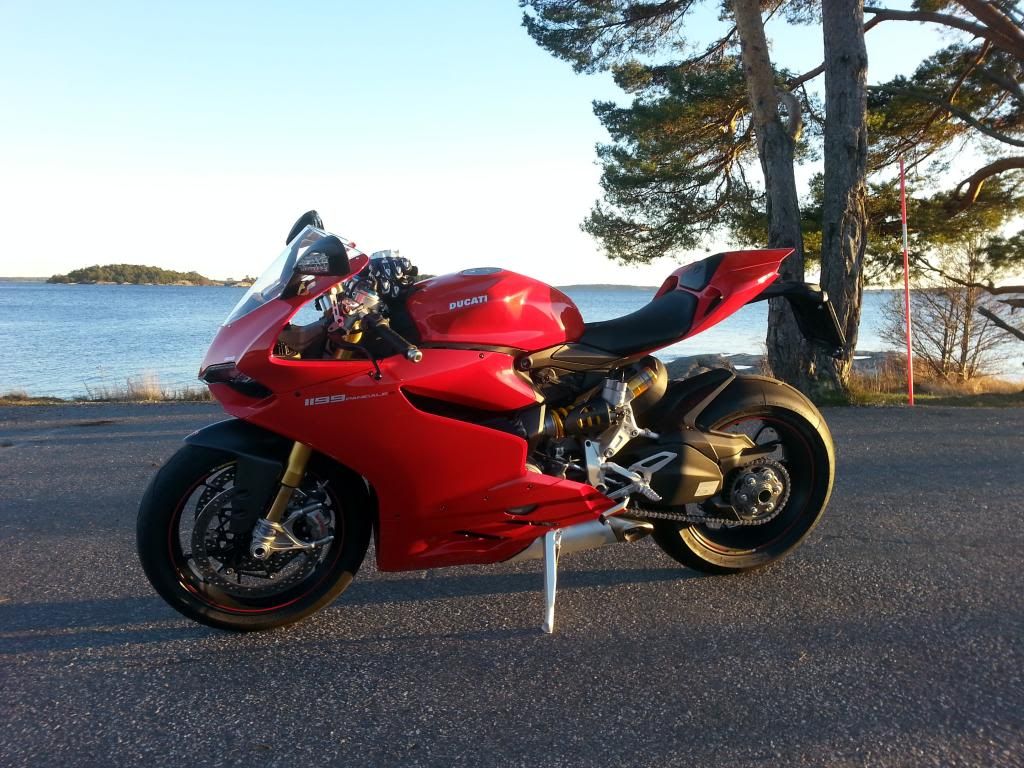 Now was the ime to convert the streetbike into a track bike and later to a race bike. Ebay is a really great place after a couple of drinks. First I purchased the fairings from the 1199R I tried at Aragon. Next item was GB Racing engine covers. I heard especially the clutch cover will be damaged when you crash. I bought a cover for the alternator side as well, if you don't you will crash on that side for sure.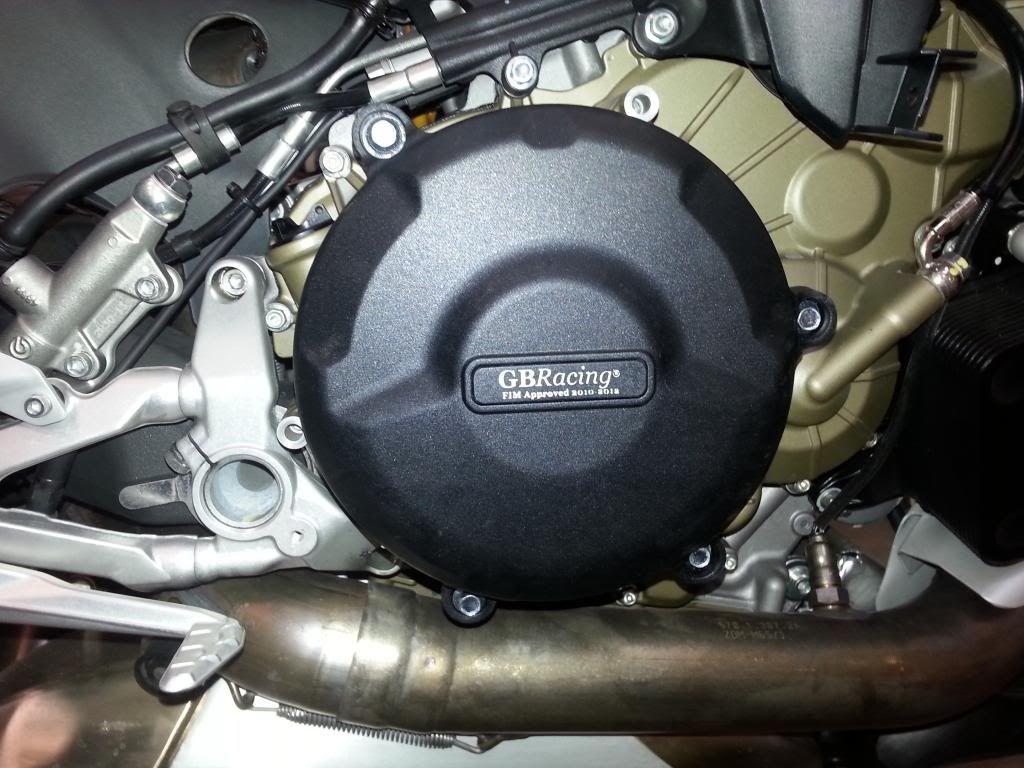 Since the bike is quite complete already, you really have to try to find new thuings to buy. Some things are more necessary than others, new levers for clutch and brake which are foldable is quite good. I do not know how many Brembo brake levers I have broke due to that the fact they were not foldable. This time I tried Lightech since there was no replacement for the original Brembo master cylinder.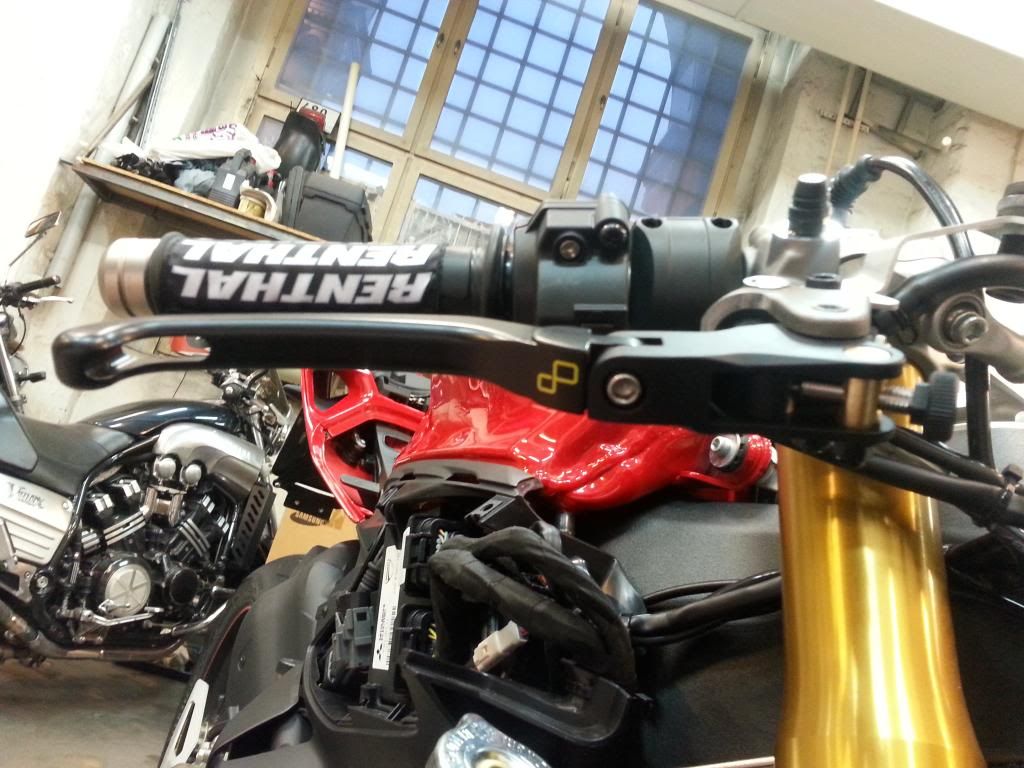 Of course the fule tank cap needed to be replaced, Lightech again. When you are at the track you will get insane if you have to use the key every time you need to refuel. So this falls in to the category "necessary" as well.
I had a discussion with my Ducati dealer if I needed a DP rod in order to convert to race shift when I replace the footrests. He said that was necessary. But at Aragon when I tried the 1199R the bike was race shift withour the rod. So I found out there was these Dutch footrests where you did not need the DP rod. Very clever and nice footrests, DPNS.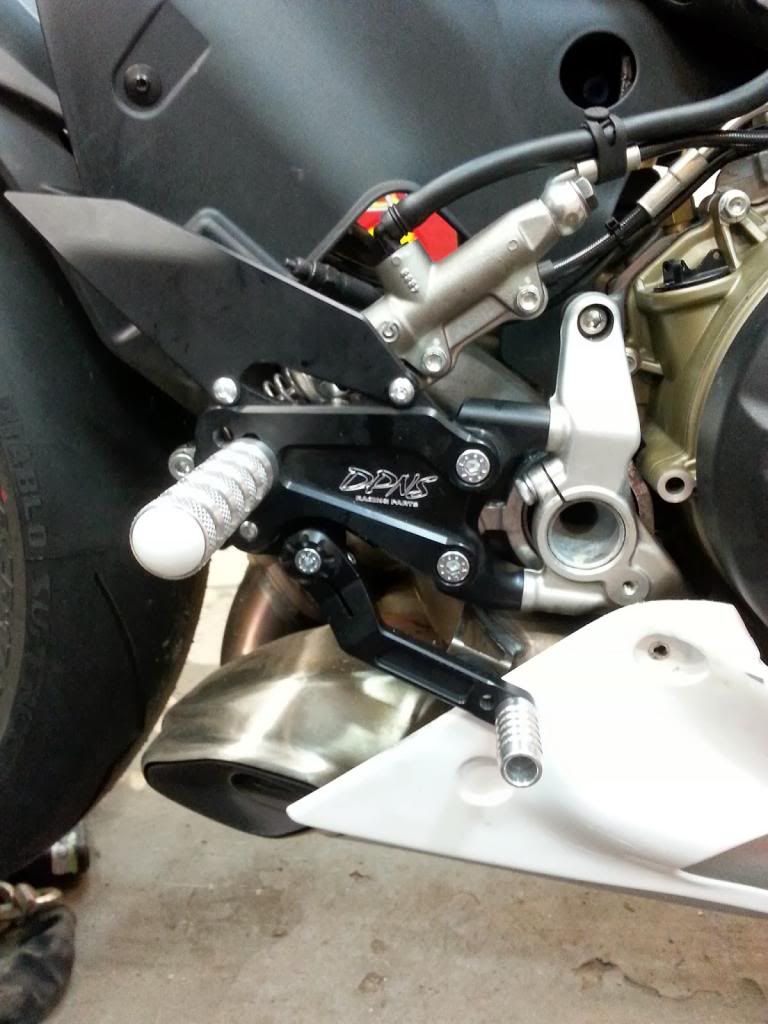 New grips as well, same as Althea Racing is using, Progrip Gel. If that's good or bad remains to see.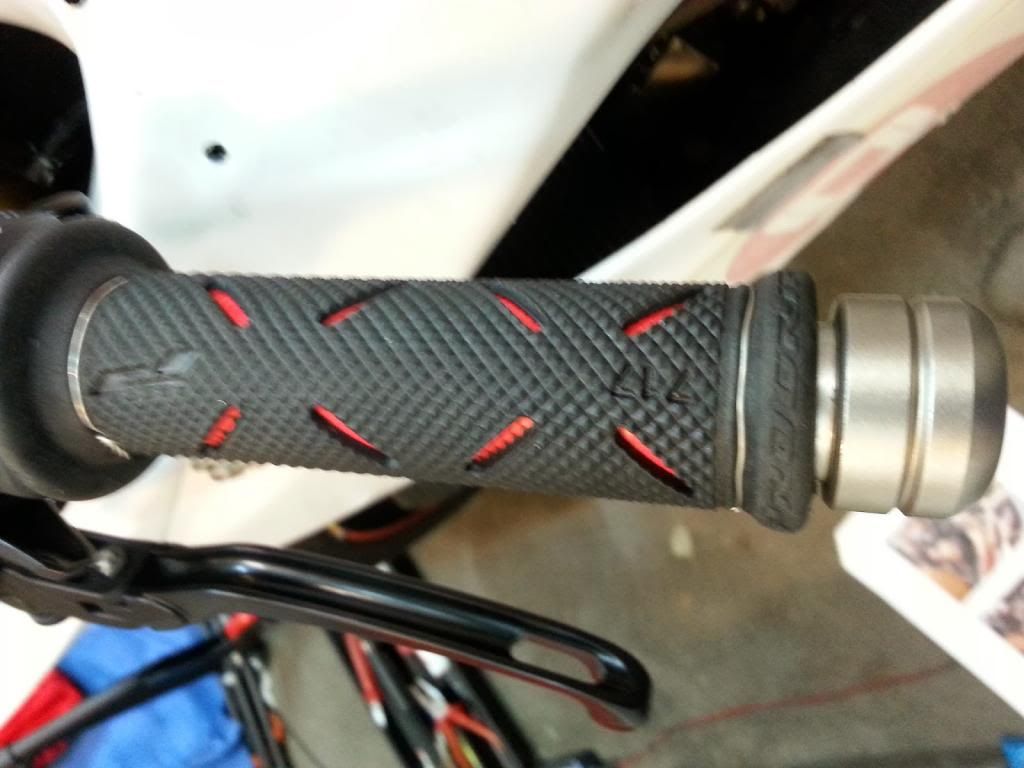 Some other small things were handled as well, like new cap for the oil filler cap (category "unnecessary") and plugs for the wiring in order to get rid of the error codes for eg brake light and headlight.
For protection of the fork I mounted Lightech crash protectors, I haven't used them before but I will come back with a review after testing them properly.
Not the least, time for some serious stuff, decals. I got these NKR decals which are from Japan and it's related to Ducati in some way. Anyone knows more about this? It's not only a NCR rip off.
So now the bike is ready for the track. I will go to Almeria in Spain in February for practice. After that the bike will be converted into a racebike!