A race seat was my first choice when I picked my bike up, but a comfort seat was all the dealer had in stock at the time, so comfort seat I got. It works for long - and short - rides, but the material is just too slippery for the track. After being glued onto the R seat I figured I'd give the Race Seat a try and picked one up right here in the classifieds (Thanks, Tom!).
I was surprised to discover that the race seat is nearly identical to the Comfort seat. So for anyone considering which one to get, here's my take:
1) Race seat is much harder, which may initially feel uncomfortable, but contrary to common sense, harder sometimes can be less fatiguing over a long enough duration. I haven't done any massive miles on it yet, but it's plenty comfortable.
2) Race seat is less 'elegant' looking than the Comfort, with no red stitching and one solid piece of material instead of the dual-texture Comfort.
3) Race seat is the same shape (I was expecting it to be lower). Looks can be deceiving, though--the material on the Race Seat makes it look like it's slightly a different shape towards the middle/back, but that's just the material being stretched. Put your finger on it and the profile is the same as the Comfort. I molded foil around one and dropped it onto the other and it was a perfect match save for a slightly longer comfort seat length (1/2", maybe).
4) Grip. The Race seat is way grippier than the Comfort seat. So much so I may not install my stomp grips before my next track day.
Pics: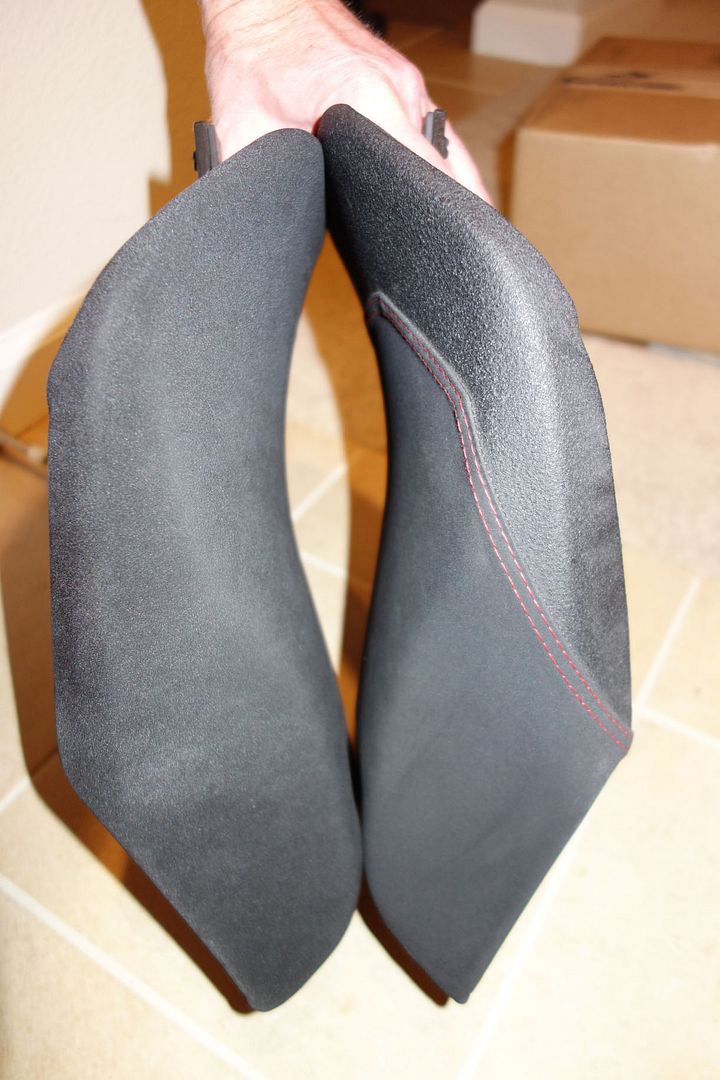 (After 17k miles, dust, dirt, rain and wind the C seat still looks new!)
Both are clearly quite a bit higher than the stock (or the 1199R) seat. So for those who are already on their tip toes, either one will push you up way too high. For those with longer legs, the Race seat will probably put you up another quarter or so inch because it wont' sag down as much as the Comfort (meaning it should keep your legs from being less cramped).